Two more acquisitions for InTech following £2.45m investment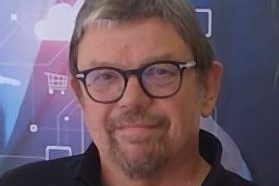 Manchester-based tech solutions provider InTec has snapped up two businesses thanks to follow on investment of £2.45m.
The cash from Aim-listed provider of royalty finance, Duke Royalty, has allowed InTec to fund the acquisitions of Provident Technology, an IT managed services business in Dublin, as well as Firefly Enterprises, a provider of fixed line data and telecom services in Glasgow.
The acquisitions will expands InTech's geographical footprints and increase its end-customer base.
The two deals represent InTec's ninth and tenth acquisitions since 2016, and second and third supported by Duke.
Neil Johnson, CEO of Duke Royalty, said: "We are pleased to see InTec continue to execute on its clearly defined M&A strategy.
"Provident and Firefly fit with the pre-agreed acquisition criteria and build on InTec's core competencies. InTec's deal pipeline remains robust, and we look forward to further supporting their buy and build strategy in the future.
"Providing capital to existing royalty partners to undertake accretive acquisitions is core part of Duke's offering. This support allows partners to drive synergies and provide diversification in the business."
InTech was first backed by Maven in 2018 which invested a total of £750,000 in the company across two transactions.
Maven exited the business last October and InTech entered into an agreement with Duke, which paid £7.7m to refinance the company's debt and equity, as well as provide additional financing to support M&A.