Law firm maintains momentum with first major corporate deal of 2022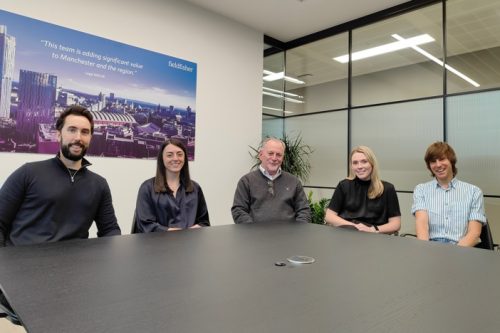 The Manchester team at law firm Fieldfisher has concluded a major deal involving a £135m takeover and a £130m secondary fundraising.
Following a record 2021 for the firm's Manchester corporate team involving £1.2bn-worth of transactions, it has closed its first major deal of 2022 for long standing client Marlowe, which has acquired Redditch, Sheffield and Glasgow-based Optima Health.
The acquisition of Optima Health, a provider of technology-enabled occupational health services in the UK with revenue of £68m and adjusted EBITDA of £11m, is consistent with Marlowe's strategy to become the leader in the UK occupational health sector.
AIM-listed Marlowe's acquisition is the first public big ticket transaction of 2022 for Fieldfisher's Manchester corporate team, which posted record deal figures in 2021 as capital markets activity rebounded and clients regained confidence as the effects of the COVID-19 pandemic began to ease.
In the past 12 months the team, led by corporate partner David Bowcock, has completed numerous capital markets deals, as well as private M&A and venture capital transactions spearheaded by corporate partner Tom Ward, for clients with an aggregate value of circa £1.2bn.
Highlights of Fieldfisher's listed company work included advising Made Tech Group on its £180m AIM IPO and secondary fundraisings totalling more than £250m for issuer and broker clients, based throughout the UK.
M&A activity involved a number of acquisitions for AIM-listed data management specialist Restore, including its £61m acquisition of EDM Group, and 21 acquisitions by Marlowe, including its standout £54m acquisition of Vinciworks.
The team also acted on a number of venture capital-backed company exits, including the sale of BGF-backed software implementation provider Helecloud to SoftwareOne AG and the sale of men's health brand Honest Health to NYSE-listed Hims & Hers Health.
VC deals were completed on behalf of both VC funds and ambitious growth companies. These included acting for fast growing ecommerce platform Onbuy.com on its £35m Series B round, advising Complement Therapeutics, a University of Manchester spin-out, on its seed financing led by a European VC fund, and advising UK fintech Codat on strategic equity investments from PayPal and American Express.
Fieldfisher Manchester also advised Turkish on-demand grocery delivery company Getir on its joint venture with Dinçer Lojistik to establish Movus Logistics, to provide Getir's UK businesses with certain key logistics services.
The deals spanned several sectors but with a significant weighting towards tech, which continues to be one of the fastest growing areas of corporate activity for the firm.
David Bowcock said: "In March 2020, I'm sure I wasn't alone in anticipating a very difficult and potentially extended period of challenging conditions for deal making. But after the first couple of months of the pandemic, we found that entrepreneurial ambition and investor appetite remained undimmed. In 2021, we've seen that ambition and appetite get stronger and more determined.
"Institutional money has become that much more focused on winning sectors, particularly certain burgeoning sub-sectors within the tech industry, and we've seen some business owners sell on to the next generation of UK entrepreneurs, a great many of whom are here in the North West."
Tom Ward said: "Deal activity in 2021 was very buoyant across most sectors and notably across all tech and software verticals, which saw a lot of money being deployed at favourable valuations for private growth companies.
"VCs are sitting on a lot of money that has been raised and which needs deploying, so we expect to see a lot of activity over 2022."