People: Fearless Adventures; Addleshaw Goddard; RSM; Assetz Capital; Abacus Solicitors; Sway Communications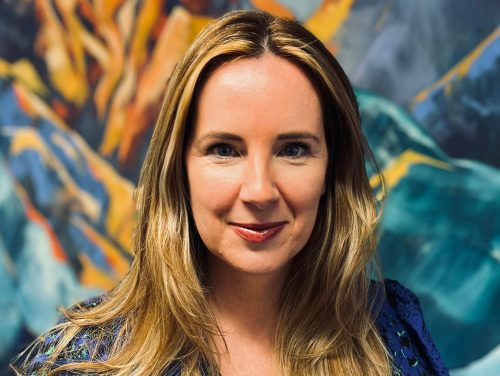 Fast growing investment platform for British e-commerce entrepreneurs, Fearless Adventures, has appointed Rachel McDonald as its first managing director.
The Wilmslow-based firm, founded by entrepreneurs David Newns, Dominic McGregor and Charlie Yates, hired the former CEO of Dentsu North to accelerate their client partners' marketing efforts.
McDonald brings a wealth of digital marketing experience from some of the UK's biggest brands. Her strong track record of using digital marketing to grow high profile brands will benefit Fearless Adventures clients, the firm said. They are direct-to-consumer (DTC) e-commerce companies, which receive financial capital, marketing and talent recruitment services from the new investment platform.
The newest of these investees include Love Island TV star Montana Brown's sustainable swimwear company, Swim Society, and Pets Purest, a natural pet supplement brand which turned over £6m in 2021.
Dominic McGregor, founder and managing partner, said: "Bringing in someone of Rachel's stature to any business is massively game changing. We wanted to find an MD for Fearless who agrees with our vision for where start-up investment and marketing is going in the future. Having been in the industry for 20 years, Rachel has seen it all and agrees with our idea of what's next.
"Our list of investees – our partners – is fast expanding, and they're all in growth mode, so will truly benefit from a leader like Rachel, who brings unmatched credibility and creativity in marketing."
Rachel McDonald said: "The founders, hugely successful entrepreneurs in their own right, have an incredible vision for the company and so the potential for my role is huge. I get to help accelerate the growth of some of the most exciting entrepreneurs in the UK, ones with global ambitions. And my team and I will make this happen in the North – a developing region that I'm so passionate about. There's so much talent here to nurture that I believe we can create the next Hut Group, Boohoo or AO with some of the partners at Fearless Adventures."
Previously, McDonald was the m anaging director of Dentsu North, the largest agency group outside London. She managed seven offices in the North of England and Scotland, and a team of more than 800 media, creative, data, and technology specialists, working in digital agencies including Carat, iProspect and Amplifi.
Fearless Adventures has already created 30 jobs and is actively working on a further 23 new roles.
::
International law firm Addleshaw Goddard has hired former TLT deputy head of retail, Daniel Sweeney, as a partner in its Manchester team.
He is recognised as an expert in advising retail and consumer businesses, with a particular focus on portfolio development and structuring.
Daniel's practice at TLT focused on launching the firm's Manchester office in 2013 and leading a 130-person team. His work involved advising and acting as client relationship lead for some of the UK's largest retailers.
Adrian Collins, divisional managing partner, real estate at Addleshaw Goddard, said: "We have a market leading retail and consumer team and Daniel is a fantastic addition. An expert in retail, he is also able to bring dedicated real estate expertise and support clients in fast developing areas, such as the evolving relationship between landlords and retailers and growing multichannel retail platforms.
"He has a client book which includes many of the UK's leading consumer and leisure brands, advising them across portfolio development, investment and restructuring. Daniel's experience in building relationships and providing strategic advice to clients in sectors where we have really strong existing synergies makes his arrival particularly exciting.
"His appointment will help us further build on our reputation as a first choice legal firm for retail and consumer companies working within the real estate sector."
Daniel Sweeney said: "This is a tremendously exciting move for me to work within a market leading retail and real estate team. Addleshaw Goddard have great depth of expertise in the sectors that my clients occupy and I look forward to working with the team to support our clients and develop new relationships."
::
Audit, tax and consulting firm RSM has appointed a new associate director to strengthen its national and regional tax practice in the North West.
Rob Adams has been appointed as associate tax director. He will be based in Liverpool and Chester, acting for clients in the North West and supporting the firm's growing portfolio across the region.
Rob joins from Grant Thornton, where he worked as an associate tax director for 20 years. Specialising in advising entrepreneurial and owner-managed businesses, he brings with him more than 30 years' experience advising on corporate and private client tax issues.
He has published books on tax planning, is a former chair of the Merseyside branch of the Chartered Institute of Taxation, and currently serves on the committee of the Liverpool Society of Chartered Accountants, one of the four founding societies of the ICAEW.
In addition, corporate tax associate Ben Roberts has joined RSM's Liverpool and Chester tax team this month, after transferring from the firm's Birmingham office. Ben will help support the region's growing number of tax clients.
David Hawley, RSM's tax partner in the North West, said: "Both appointments reflect our focus on growth and investment in the North West. I look forward to working with them to support our ambitious growth plans.
"Rob brings with him a wealth of experience as a tax practitioner, published author and work with leading professional bodies, all of which will be integral to strengthen our regional tax practice, while Ben brings significant knowledge which will further develop our tax offering in the North West."
Graham Bond, RSM's office managing partner in Liverpool and Chester, said: "Our latest appointments will enhance our regional and national offering, reinforcing our commitment to providing expert tax advice and ensuring we are the go-to firm for middle market businesses in the North West."
::
Specialist marketplace lender Assetz Capital has kicked off the new year by adding to its growing origination team and enhancing its bridging and development offerings as it targets ambitious lending milestones for the year.
James Evans joins Assetz from Santander where he has spent the past 18 years as a relationship manager, looking after the banking and finance needs of its real estate clients. He brings a wealth of corporate banking experience to the role and will be operating mainly in the Merseyside and surrounding area in the North West.
He said: "I'm really excited to get started with Assetz Capital to help provide 'real world' funding solutions to our customers. The company is really forward thinking, which was one of the main attractions of joining."
Paul Williams also joins Assetz after completing 18 years at HSBC in a variety of management roles, and most recently seven years at Hodge Bank as a development finance manager. Paul brings significant property and care sector experience, having also set up his own business that operates three high quality care homes in Wales. Paul is based in South Wales and will be supporting a network that spans the whole of the country.
He said: "It's a great time to be joining Assetz and the team here has produced fantastic results up to this point. I'm looking forward to building on that success with the origination team in the development and care sectors."
National commercial director, Mark Standley, said: "We are always striving to improve our lending proposition along with outstanding service provided by our front line relationship team. Our product enhancements afford a wide range of solutions to support our intermediary network, and our relationship directors are well placed to deliver them.
"It's great to be adding the very best talent to the team – James and Paul bring significant lending experience to the table, and they will add huge value to the group. We always look to grow every aspect of our commercial, bridging and development offerings, so it's absolutely key to recruit outstanding individuals like James and Paul to help take our solutions to market en masse."
::
A growing workload from within its existing client base has prompted further growth at North West property lawyers Abacus Solicitors.
The firm, with offices on King Street in Manchester and in Stockton Heath, has recruited Scott Tams as a senior solicitor within its commercial property team after a record year in 2021, which saw Abacus assist with more than £300m of property transactions. The firm's headcount now stands at 26.
Managing partner, Geoff Underhill, said: "Property is a long game and our clients have held their nerve throughout the pandemic and pushed on with their investment.
"Scott's arrival will give us the additional resource we need to support our clients as they continue to invest and develop. This is our 16th year in business and we expect further growth based on the workload before us."
Mr Tams joins the firm from his role as partner at SAS Daniels. He is based at the firm's Manchester city centre office.
::
Manchester-based agency Sway Communications has marked its 10 years in business with a rebrand, new clients and two new hires.
Now known as Sway PR, the city centre firm welcomed former senior national journalist Steve Kelly as head of media and former consumer PR consultant Mia Hodgkinson as head of consumer PR.
With a combined 36 years of media and PR expertise behind them, senior team members Steve and Mia will oversee planning, content creation, and client and media relations.
Steve, who previously worked as a senior journalist at national newsgroup Reach, said: "It is an exciting time to be joining Sway PR.
"With an influx of really interesting clients, a commitment to employee wellbeing and an impressive history for securing impactful global coverage in some of the world's most prominent media outlets, I am naturally delighted to become part of this great team."
Mia, who has worked in journalism and consumer PR for 14 years, said: "Everyone brings something different, making for a really strong team, and I'm looking forward to helping drive the business forward using my creativity to deliver impactful campaigns."
Managing director and founder, Mark Hayward, said the changes demonstrate the agency's commitment to continued growth: "The addition of Steve and Mia to the team means that we can collectively grow the business and expand our portfolio of clients even further."
As well as continuing to grow its client base, Sway PR also aims to expand its in-house team over the next year.