THG shares reach new low as market turmoil continues for retailer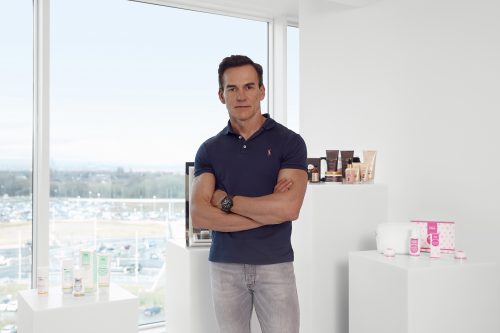 Online retail giant THG has seen its shares plunge to a new low after suffering another torrid day of trading.
The Manchester-based group saw millions wiped off its value.
After opening the morning's trading at 148p per share, THG closed the day (January 24) with its shares price at 121.10p, an 18.83% decline, giving it a market capitalisation of £1.48bn.
When THG floated in September 2020, at 500p-per-share, the City's largest listing since 2013, its stock rose to trade at nearly 800p at the start of last year, when its market capitalisation got close to £10bn.
Over the past 52 weeks, its best stock price occurred on January 26, 2021, when shares were priced at 762p per share.
However, during today's plunge, at one point they reached a new low of 118.30p per share.
Last week THG shares fell seven per cent when, in an announcement to the stock exchange, it warned profit margins would fall short of market expectations due to adverse currency movements, despite revenues reaching more than £2bn.
And one of THG's brokers, Citi, has revised the bank's forecasts down for its full-year profits from £177m to £164m due to pressure from foreign exchange and commodity prices, which is just below consensus estimates of £167m.
Analyst and AJ Bell investment director Russ Mould said the company's behaviour since joining the stock market has not helped with its relations with investors. He said: "Failure to deliver the level of detail about the business desired by investors, questionable corporate governance standards, and comments by chief executive Matt Moulding that he wished he'd never floated THG all amount to bad practice as far as investors are concerned, and they've voted with their feet which has left the share price languishing well below its IPO price.
"The fact THG is guiding for revenue growth to slow in 2022 is even more reason for disgruntled investors to keep shaking their heads in disbelief.
"Online companies that pitch their story as rapid growth need to live up to the hype. So far THG is coming across as an ill-trained runner which has brought sprint tactics to a marathon and found it can't sustain momentum at top pace."
Earlier this month, THG, handed over a dossier to the City regulator, the Financial Conduct Authority (FCA), which it claims shows that hedge funds and stockbrokers conspired to drive down its share price.
The FCA is conducting an investigation into trading in THG's shares following a huge fall in its market capitalisation late last year.
Last October THG's shares slumped more than 30% immediately after founder Matthew Moulding talked up the potential of THG's new e-commerce platform, Ingenuity, at a capital markets day.
The slump was ascribed to scepticism about the lack of granular financial detail provided about the unit.
The group saw its market capitalisation fall by £1.85bn. However, the fall in the share price continued.