NW firms warned to brace for insolvency storm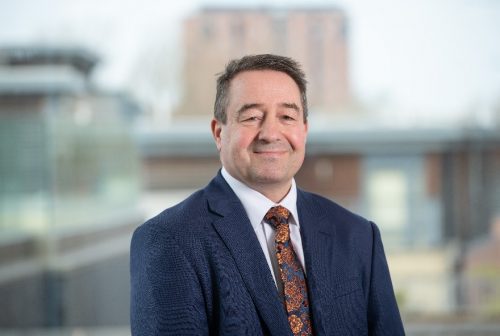 North West business owners are being warned to brace themselves for a wave of insolvencies this year as state aid and extra protection measures from creditors are phased out.
Figures released today (January 28) by Manchester-based insolvency experts Begbies Traynor in its quarterly Red Flag Alert data, confirm that 55,728 firms in the North West region were operating under significant financial distress in the fourth quarter of 2021 – a three per cent rise on the previous three months (54,350).
Nationally, more than half a million firms are now in significant financial distress (589,168) – a five per cent rise on the previous quarter.
Begbies Traynor also confirmed a 106% rise in the number of County Court Judgements (CCJs) issued in the final quarter of 2021, an early indication of insolvency, as creditors use the courts to recover debts as measures to provide breathing space for companies is withdrawn.
The moratorium on landlords being able to evict businesses due to rent arrears is due to be phased out in March.
Gary Lee, partner at Begbies Traynor, said: "The combination of furlough ending, loan repayments kicking in, inflation and the increase in companies turning to the courts to recover money they're owed, means we're likely to see insolvency rates accelerate further during 2022.
"The harsh economic reality of COVID and the rising inflation rate is something that most sectors of our regional economy will have to battle, but many, sadly, will lose the fight.
"With more than 55,000 businesses across the region now in significant financial distress the knock-on effect on the supply chain of these firms means everyone in the business community needs to prepare for challenges ahead."
The sector most affected is the support industry, with 9,397 companies in significant financial distress.
It is followed by construction (7,355), real estate (7,174), professional services (3,975), and general retailers (3,557).
Mr Lee added: "The figures concerning the construction and property sectors are deeply troubling.
Almost 15,000 firms operating in these sectors are in trouble and they are a key part of the success of our regional economy here in the North West. The poor availability of raw materials and double digit inflation has had a major impact on their margins. There are solid indications of overtrading as the boom in the sector, post-lockdown, continues to cause major cash flow issues.
"Business owners in all sectors will be hoping that the easing of international travel restrictions and the ongoing relaxation of COVID rules will help people and businesses get easier access to goods and services.
"If they can sense that some normality is returning and they can, in turn, conduct business 'as usual' they'll feel brighter about the future. The impact of the return of these normalities remains to be seen."