Watchdog fines JD Sports and Footasylum £5m for breaching rules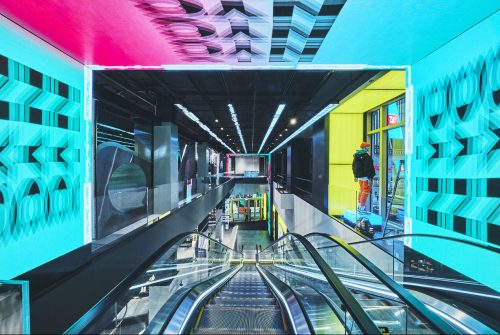 A city watchdog has fined the UK's biggest sports retailers JD Sports and Footasylum £5m after the firms' bosses conducted covert meetings to discuss a blocked takeover, it has revealed.
The Competition and Markets Authority (CMA) has issued the fine after it said the two bosses "shared commercially sensitive information" in the meetings and failed to put proper safeguards in place to prevent rules breaches.
Last year, before it ultimately blocked the merger in November, the CMA ordered an in-depth phase two investigation into the proposed deal.
Both firms were prevented from interacting and were expected to put measures in place to prevent any potential breaches of these rules.
The CMA said it found that both companies "had severely deficient safeguards in place – so much so that they created an environment where information exchanges were almost inevitable."
Kip Meek, Chair of the inquiry group investigating the merger, said:  "There is a black hole when it comes to the meetings held between Footasylum and JD Sports. Both CEOs cannot recall crucial details about these meetings.
"On top of this, neither CEO or JD Sports' General Counsel can provide any documentation around the meetings – no notes, no agendas, no emails and poor phone records, some of which were deleted before they could be given to the CMA."
He added: "Had there been proper safeguards in place, we would have been alerted to these breaches in good time and would have had the necessary information to tackle them head on."
JD Sports however has said it did not believe that the description of events or the fine "is a fair reflection of the Group's efforts to ensure compliance with the Order."
In a statement it said: "JD has been subject to hold separate measures in relation to Footasylum since May 2019 and balancing the obligations of separation and business stability over such a long period, which has also coincided with the COVID-19 pandemic, has been complex and not without challenge.
"At no point has there been any intention to breach the rules although JD does accept that, inadvertently, it was in receipt of limited commercially sensitive information and that this was not reported to the CMA immediately."