Invest North: Employers facing challenges in attracting the talent of the future
Employers are facing a tougher task in finding the right staff.
Peoples' values have changed since the pandemic and the question for companies now is not only how to attract the talent of the future, but also how to retain existing talent.
A discussion in TheBusinessDesk.com's Invest North 2022 conference, sponsored by professional advisory specialist Progeny, looked at how employers can tackle these issues.
Taking part were Annette Joseph, CEO Diverse & Equal, which upskills people from diverse backgrounds, Sarika Dhanjal, head of training and competence with Progeny, Rebecca Dixon, head of HR consultancy with Progeny, and Ian Turner, talent director of communications group TalkTalk.
Annette began the discussion by stating that there should be more focus on retention, rather than recruitment, explaining that there is a dearth of talent in tech roles. She asked: "Why not retrain, why not upskill?"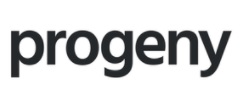 Ian believes that, from a recruitment perspective, the focus should be on the employer brand: "What do people say about you? What's your approach to the environment, as well as things like diversity and inclusion?
"We should be shouting about our employer brand. What's been crucial for us is having a talent strategy. If you don't know who your great talent are your competition will."
Sarika made the point that bringing in talent is not just an interview process. She believes interviewers should be asking what prospective employees' goals are.
Rebecca said: "It's all about being able to differentiate yourself as a business, and culture is part of that.
"It's that culture that will attract future recruits, but also retain people."
Job titles and salary are important for people, said Ian, but he added: "There's lots of focus now on work fitting into peoples' lifestyle, and they want to work with a company with a real sense of purpose, rather than just making a profit.
"We have people with a real moral compass."
Annette agreed that people are looking for more in their working life: "People are looking for meaning and they want purpose in their work."
Working with the education sector can help identify future recruits, said Ian: "Going into schools is key. It helps people who aren't really sure yet (on their career path)."
But Rebecca responded: "It's about differentiating yourself through other means.
"Trends will come and go. Perks are very easy to replicate. What is not easy to replicate is the authenticity of your culture.
"That will stand out regardless of where you are in the country, or even the world."
Annette said: "In terms of the pipeline of attracting talent, you talk about going into schools, colleges or universities, but there are older people who are doing roles where their brains are just not being used to their best potential.
"Take the expertise they have built in different industries and placing them into tech is a great way to expand the pipeline, because what you do, you bring people in who can go to mid-level and then go into senior level quite quickly."
Ian posed the question: "Are we just fishing in traditional talent pools?"
He said: "Should we be looking elsewhere, say autism or ex-offenders? We have to go to where people are now. We have set up instagram channels to talk to people."
In conclusion, the panelists were asked for their tips on retaining people, and also recruiting 'Generation Z'.
Rebecca said: "It comes down to communication in terms of engaging employees. For Gen Z, it's about recognising behaviours that are transferable."
Ian responded: "Make sure you live and breathe your employer brand. Think about people and the planet instead of profit."
Annette said: "Look at entry level and retrain them. For future, focus on older people, you get talent now, and get the talent of the future."
And Sarika said: "Invest in culture. If they enjoy work they enjoy what they do. For future, invest in learning and development."