The importance of having a succession plan in place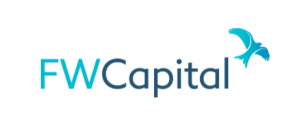 TheBusinessDesk.com and funding provider FW Capital recently sat down with members of the North's deal making community to look at the management succession deals in the wake of the pandemic.
In the first part of the discussion, it was clear that the market had remained buoyant despite a challenging period for the economy and businesses.
However, as the dust settles on another significant economic event, the attendees all agreed that it demonstrated the importance of business owners having a succession plan in place.
Jim Akrill of PM+M noted that one of the reasons it's crucial for business owners to always be looking ahead is that, without a sensible succession plan, a number of challenges are created which might make it particularly difficult when it comes to fundraising.
John Jones of Beever and Struthers added that they are seeing family businesses where second and third generations are no longer wanting to take over from the founders. He added that at present he's working with a number of such people who want to follow their own path.
Picking up on Akrill's point, Lee Humble from MHA Tait Walker added that the importance of succession planning is about more than just management buy outs (MBOs) or management buy ins (MBIs). He highlights that often management teams are heavily weighted or focused on the sales and operational areas of the business and can often be lacking in management expertise in, for instance, financial management and governance. He noted this is often the case at the smaller end of the market and with those businesses that have never carried debt of any form in the past.
Akrill added that in one business he's working with, the entrepreneur has been developing the management team for two to three years to bring them up to the standard required to take on the running of the business.
He explained this approach has worked well, allowing those who have been internally promoted and as a result have a relatively narrow view of what's going on, to expand their viewpoint. The consensus was that it is important for a business owner to start thinking about developing resource, systems, controls and governance well in advance to enable them to raise the finance to exit smoothly and at the right time.
The discussion turned then to the importance of investing in a management team that can support the business into the future.
Craig Richardson from PHD Industrial Holdings noted that he is often approached by business owners wanting help with recruiting an MD, so they can take a step back. While this is something they could do alone, they often try to recruit someone who is exactly the same as them, and this is a mistake. The owner has done the hard bit, taking the business from nothing to a turnover of £5 or £10 million and it needs a very different skill set to get it from £10m to £20m.
Stephen Gregson from Moore & Smalley picked up that the challenge he finds with business owners is that the periods of difficult trading and loss-making live long in their memory, making them naturally cautious to the increased cost base which recruiting a management team can bring.
Patrick Abel of Hart Shaw added that this leads to one of the areas of frustration that he sees, which is the lack of support for MBIs in the funding market. He finds it frustrating that MBOs are considered the safest way to go, adding that he has facilitated dozens of MBIs over the years, only one of which failed.
He explained that quite often the perfect answer to the challenge mentioned by Richardson and Gregson is to supplement an MBO with a good quality MBI candidate. This overcomes the apparent reticence by funders to support pure MBIs.
David Wilson from Clive Owen & Co agreed with Abel and said he is seeing lots of MBI candidates coming forward who are really strong individuals that aren't getting an opportunity within their existing business. This could be because the business owner doesn't want to sell or do a transaction or they have been approached by a trade buyer that is looking to grow their market share.
Gary Guest of FW Capital asked the attendees whether they have any experience of funders considering MBIs. Peter Cromarty responded that fundraising around MBIs has always been a challenge, noting that they are not generally viewed favourably by banks. However, if a funding structure can be built around assets it may be more acceptable.
Michael Owen, chief executive at FW Capital noted that it takes a long time to turn a banks opinion around because they can't look at deals on a case-by-case basis and have to have a blanket approach.
Owen added, often the difference between a good MBI and a bad one in his experience is someone who has made a success of an MBI previously.
As the session continued it was clear that although the deal market has remained buoyant so far and there are clearly increasing numbers of owners who are keen to exit businesses as they look to get either time or money back in the wake of the pandemic, the structure of deals will also be forced to evolve.