Invest North: 'We don't want areas of people to get left behind'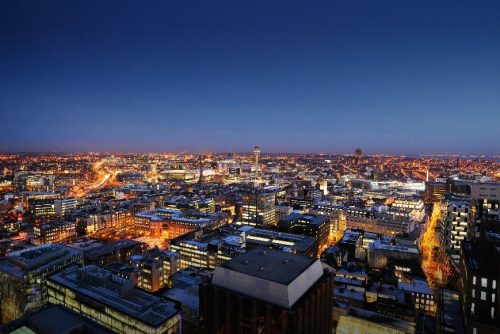 As the government sets ambitious targets to level up the UK, The Business Desk spoke to key players in innovation across the North.
Innovative technology in sectors such as life sciences and electric vehicles has already created thousands of jobs in the North. Using world-class universities and research centres, the North is demonstrating how it is trailblazing the UK to long-term economic growth.
The first session on innovation put a spotlight on Colin Sinclair, CEO of the Knowledge Quarter Liverpool and CEO of Sciontec Liverpool, a development company to bring new investment to the city region's science and tech business facilities.
The KQ Liverpool has transformed almost half of Liverpool City Centre into an innovation district.
Sinclair said, "The initial idea was to create a world-leading innovation district, by disrupting the market a little bit and really focusing on what are Liverpool's key differentiators."
Part of the KQ is The Spine building in Paddington Village, a 14-storey, 160,000 sq ft BREEAM Excellent rated building.
It's been dubbed as one of the world's healthiest buildings due to its design and is occupied by the Royal Collages of Physicians alongside other health, science and education-focused tenants.
Sinclair also discussed Liverpool's various universities; the University of Liverpool, Liverpool John Moores, Liverpool Hope, LIPA and the School of Tropical Medicine.
He said Liverpool is: "A great business location because of that graduate talent pool as well as a very creative and passionate local population."
During the pandemic, Liverpool led the way in responding to the demand for mass testing.
Sinclair said: "I think the pandemic actually shone a very positive light on Liverpool. The city did the majority of the vaccine trials, we did the mass testing and we took part in the big event pilots.
"There is now a global pandemic institute, up and running and massively funded in Liverpool, which is about preventing, predicting, responding to any future pandemic and the next one could be a bacteria rather than a virus.
"I think Liverpool needs to say mean we've done amazing things, but we've had to do it on our own. We've had to prove and create an evidential base for Liverpool's ability in infection, disease, health materials, chemistry and data."
Sinclair looks to continue to create a hub of innovation in Liverpool, by expanding Paddington Village, adding another building called Hemisphere.
"The Knowledge Quarter spin out development company Sciontec, are going to develop a 120,000 sq ft building solely focused on health and innovation.
"We will continue to invest massively in Liverpool Science Park and we hope to do the same soon in the sense of city-building.
"I think what we really want to do is see what's called inclusive innovation. We don't want areas of people to get left behind."