The deal structure is changing
TheBusinessDesk.com and funding provider FW Capital recently sat down with members of the North's deal making community to look at the management succession deals in the wake of the pandemic.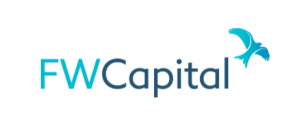 In the third piece in the series the panel, who had already identified a buoyant deals market fuelled by a growing demand for owners to focus on succession planning, looked at how the structure of deals are changing in the shadow of Covid.
Lee Humble from MHA Tait Walker started the conversation noting that due to the government supported lending which has helped businesses through the past two years, alongside the tax deferrals, balance sheets are now laden with increased levels of debt which will need to be considered and addressed ahead of any transaction.
Humble also highlighted that a lot of businesses are showing several periods of erratic financial performance, and that this is pushing deals towards an earnout route which will link pay outs to performance and may also push consideration further into the future.
Stephen Garbett from Azets added that he thinks it's unlikely that the market will see substantial deals going forward that don't include a material element of conditional deferred, adding that like Humble he expects this to become a growing component of deals.
Garbett added that even if businesses say they are back to pre-pandemic levels a buyer will need to test these assertions, pushing towards a deferred payment structure. He also explained that a balance needs to be found between getting the vendor to agree to a deferral and giving them comfort around what happens if it doesn't get paid out.
Jim Akrill of PM+M said that it came down to timing. He explained that many of the owner managers he's worked with are not very motivated by earnouts because they perceive the final payment as something they're probably not going to get. There is no real security or control. Stephen Gartett added that if the seller is willing to accept an element of deferred then a higher price may be possible.
Stephen Gregson from Moore & Smalley said he finds that having a broad understanding of the owner's overall wealth allows a much more balanced conversation with them and allows them to take a step back from the details of the deal and see it in a wider context. Seeing the bigger picture often leads the owner to a compromise on the structure of the deal.
He added that, at Moore & Smalley, they've found good traction with those kind of conversations as it facilitated a compromise on the structuring of a deal.
Craig Richardson from PHD Industrial Holdings picked up that it's not just vendors who don't like earnouts, stating that purchasers don't like them either because they're difficult to measure and police. However he said in a market where calculating an underlying EBITDA is a challenge due to some businesses having a hole because of the pandemic and some seeing a Covid-bounce it does feel like the only way to bridge the gap.
The consensus was clear, that like them or not, earnouts will continue to be a growing proportion of completed deals, particularly in the short term as businesses continue to come back from Covid.