Invest North: a healthy funding ecosystem
A healthy funding ecosystem is vital to give those companies with high-growth strategies the very best chance of maximising their potential. Our panel will examine how the North is performing and how it can improve its support mechanisms for the region's entrepreneurial leaders.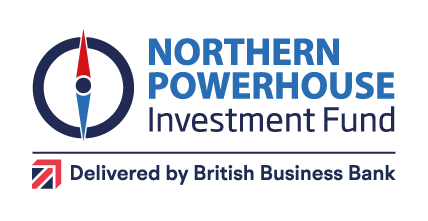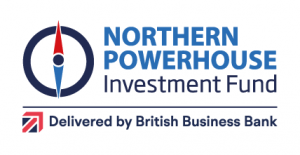 Sponsored by NPIF, Invest North heard from Ken Cooper the MD of venture solutions for the British Business Bank, Bod Buckby the head of UK primary markets in the North for the London Stock Exchange, Josh Robson, the head of public affairs and external relations from Scale Up Institute and Simon French the MD of Panmure Gordon.
Chaired by our North West Editor Shelina Begum, she asked, "how has the pandemic affected the funding landscape?"
Ken Cooper: "The biggest impact of the pandemic has probably come from some of the schemes that the Treasury put together, many of which have been run by British business bank, to help businesses get through the pandemic. We've seen loans such as the Coronavirus business loans and bounce back loans.
"I think the reason that's had an ongoing impact is that a lot of businesses that perhaps might not have looked to external financers before, have had to do it. Perhaps now, they are able to see the benefits of not trying to do everything on your own, getting a bit more money and growing."
People seem to be going to the South of England for funding when there are companies here to amplify that. How do we close the gap and will the levelling up agenda help?
Simon French: "The pandemic showed it didn't necessarily matter where the companies were and where the capital was because the vast majority of deals are being conducted and completed virtually. I think there needs to be a broad approach from companies as to where they source their capital.
"At the same time, Manchester has more private equity firms with offices than any other city in Europe, apart from London and Frankfurt, so there is plenty of capital available locally."
We had a lot of great companies launching on the IPO market, what do you think has driven that and will it continue to happen?
Bod Buckby: "I think the pandemic caused people to reassess what normal meant in their business and how much resilience they need to build into their business.
"We're seeing that now with some of the geopolitical instability and uncertainty. By having access to the public markets is quite valuable for example if you need more capital to get through a difficult period or indeed maybe see an acquisition that you want to do."
What are the challenges for scale-ups with funding?
Josh Robson: "What we did during the pandemic was actually looking at data – particularly latent potential across the UK and one of the things we found was that while there is an availability of funding, it can be quite patchy in terms of whether actually resides and what it turns into.
"There's sort of a latent potential gap about 5 billion in unfunded opportunities across the region, which is actually it's a positive number
"In terms of barriers that companies see to their overarching growth, access to the market has been a consistently rising challenge. I think that's something which often needs to be coupled certainly when people considering funding companies
"What it actually is that they need, is to join the ecosystem around them to enable their growth over the longer term."