PZ Cussons buys baby and child personal care brand in £37m cash deal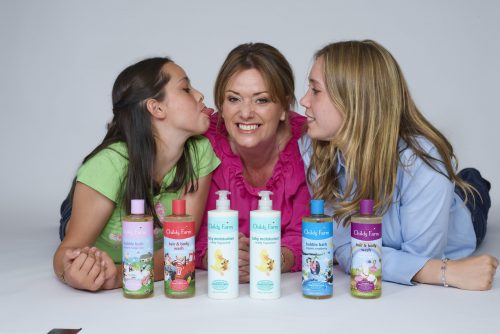 Manchester consumer products group, PZ Cussons, announced a takeover deal this morning worth £36.8m.
The maker of hand cleaner Carex and soap product Imperial Leather maker has acquired Basingstoke-based Childs Farm, the sensitive toiletry brand for baby and child.
Joanna Jensen, Childs Farm founder, has made an investment into the PZ Cussons subsidiary that completed the deal – PZ Cussons Acquisition Co – so the Manchester group now holds a 92% interest in Childs Farm, with an agreement for full ownership by the end of May 2025.
PZ Cussons said the takeover will be funded entirely in cash from existing facilities, reflecting its strong financial position.
The group said Childs Farm is "highly complementary" to its strategic focus behind core categories of baby and hygiene. It also said it will focus on the international potential of the takeover.
PZ Cussons chief executive, Jonathan Myers, said: "The foundations of our new strategy 'Building Brands for life, Today and for future generations' are firmly in place and are delivering results.
"As we transition from turnaround to transformation, we are delighted to take this important step to accelerate growth in our core categories and priority markets.
"Over the past decade, Joanna and her talented team have built a category-leading brand, loved by millions of parents seeking the very highest quality products for their children. Childs Farm is a clear leader in sustainability, demonstrating that we share a strong ethos, as PZ Cussons journeys towards our own B Corp ambition."
Joanna Jensen said: "I am incredibly proud of the brand that Childs Farm has become, and what the team at The Barn have achieved to bring natural, sustainable sensitive skincare to the little ones of Britain and beyond.
"It is clear to me that in PZ Cussons, with our shared vision for the brand and cultural fit, we have found a fantastic partner, and the team and I look forward to working with them to take the business to the next level."
For the year ended December 31, 2020, the Childs Farm financial year end, the loss before tax and gross assets attributable to Childs Farm were £(0.9m) and £7.5m, respectively. Reported gross revenue was £17.4m.