Tourism sector's return makes Good Business sense for Liverpool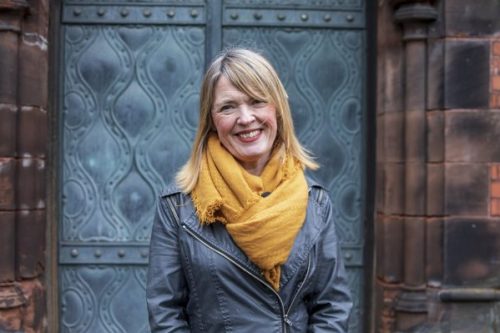 Liverpool's tourism sector is ramping up, with early spring showing the green shoots of recovery that are so vital to the city.
The cruise ship Virgin Voyager was in port last week, the Champions League quarter-final draw determined that Liverpool FC and the city would be welcoming Benfica fans in three weeks' time, tickets for the Rolling Stones concert at Anfield this summer went on sale, and the Good Business Festival takes place this week.
"Tourism is coming back," said Claire McColgan, director of Culture Liverpool. "We're opening new hotels, the city centre feels like it feels like it's buzzing again, it feels like it's coming back. But I don't think we can underestimate the fragility of the economy around tourism and what it will take to bring that fully back to how we were in 2019."
It is an exciting line-up that showcases the breadth of activity that is attracting people to Liverpool and generating much-needed funds for the city.
"47% of our business rates come from the visitor economy sector," said McColgan. "Those business rates go back into adult social care, neighborhood agenda, all the stuff that is statutory and non statutory. It goes back into paying for other things that we need to live.
"For us a city, that sector is hugely, hugely important. So to get people back makes really, really good business sense.
"But it also makes great emotional sense of this city because it's known for its events around the world, whether that's football or music or the giants walking through the streets, or a really innovative business event which the Good Business Festival is. Liverpool is always pushing the boundaries."
Liverpool City Region's metro-mayor Steve Rotheram launched the Fair Employment Charter last year as a key part of his economic strategy to support workers and to recognised the good employers in the city region.
McColgan said: "As employers, we have to change because there's a whole generation coming through that won't accept that nine-to-five, working five days a week living two days a week. They're just not into that.
"If we can get the city region into the place where we are that place where those brilliant brains want to come and stay, that's just fantastic. And the Good Business Festival has got that energy."
The Good Business Festival's programme mixes big thinking with practical advice and high-profile speakers with local voices.
"The Good Business Festival is about Liverpool City region making its place in this very crowded, very competitive world around next-generation business," said McColgan.
"It's for people who want to make their business better, who have got ambitions around starting a new business, but also those businesses who are established and want to learn tricks and hear from really, really brilliant people that they'd never get a chance to listen to, over three days of great conversations. looking at how you turn those conversations into practical reality.
"But also for me and for the whole city region, it's about the next generation of business leaders. It's absolutely got young people at its heart and it's about who's making business in this region for the next generation."