People: ACC Liverpool Group; DF Capital; Azets; Taste Lancashire; Regional Schools Commissioners; GM Housing Providers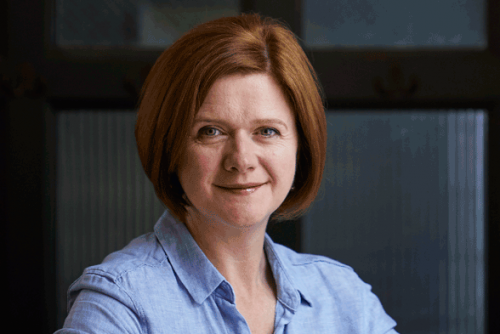 The ACC Liverpool Group has appointed Kate Nicholls, the CEO of UKHospitality, as its new chair of the board.
The organisation confirmed that she will take over from previous chair, Max Steinberg, who has reached the end of his three-year fixed term contract.
Nicholls is head of UKHospitality which represents more than 740 companies operating around 100,000 venues across hospitality in England, Scotland, and Wales. The organisation was established in 2018 and has been vocal in supporting the industry throughout the pandemic.
She worked in the government relations department at Whitbread, then for the Westminster Licensees Association and the Council of Property Search Organisations. She was appointed strategic affairs director at the Association of Licenced Multiple Retailers (ALMR) in 2011 and appointed chief executive in 2014. ALMR merged with the British Hospitality Association in 2018 to become UKHospitality.
Nicholls was recently confirmed as a member of the relaunched Events Industry Board (EIB), a working group which supports delivery of the Government's Tourism Recovery Plan to attract more business events to the UK. She continues to represent the industry and recently publicly called on the Government to introduce a new hospitality business tax rate to aid the sector's recovery. She was made an OBE in a New Year Honours list in 2022 that recognised hospitality figures who made significant contributions during the pandemic.
Faye Dyer, managing director of The ACC Liverpool Group, operators of the M&S Bank Arena, Exhibition Centre Liverpool and ACC Liverpool, said: "We are very grateful to Max for his support over the past three years, particularly during what has been a tough period for the events industry. We are incredibly pleased to welcome Kate to our organisation as our new chair of the board."
Liverpool City Region is proposing a number of interventions to help rebuild the tourism and visitor economy which brings a steady stream of income into the city but has suffered over the past two years. These include Strategic Investment Funding and private sector funding for the conference and events sector.
Nicholls said: "I am pleased to have been appointed as chair of the board of The ACC Liverpool Group. I am passionate about driving the events and hospitality sectors forward and my ambitions are very much aligned to those of the organisation and city-wide. Through my networks and industry insight, I am ready to provide the team with the best possible support and guidance as the business moves forward through recovery and on to the next phase of its development."
Forthcoming events across The ACC Liverpool Group campus include the Labour Party conference, the World Gymnastics Championships, Diana Ross and the UK Drum Show.
Joanne Anderson, Mayor of Liverpool, said: "Reigniting business tourism is key to the economic recovery of the region and I am confident that, with Kate's extensive experience across public policy, communications and government, she will help to support The ACC Liverpool Group's and the city's plans to return to where we were pre-pandemic as one of the country's fastest growing city regions."
::
DF Capital, the Manchester-based specialist commercial lending and personal savings bank, has made a series of new hires in its commercial team this year as it looks to grow its presence across the UK, supporting dealers and manufacturers with inventory finance across its key sectors.
The new appointments include Jelena Harris who has been appointed as a commercial development manager to support the bank's growth in the industrial, materials handling and construction industries. Further appointments include Kate Mullen, Carwyn Lloyd, Eve Walker, Sabba Shah and Denva Morton who have taken up commercial development manager roles, and Kevin Boyd, Oliver Sweetman and Ryan Manning, all of whom join as national client managers.
Three of these new starters join the bank's new graduate trainee scheme which was designed specifically to find talented candidates and provide the business with even greater presence across the UK.
Andy Stafferton, chief commercial officer, said: "We have very ambitious growth plans for the business this year. We've been very lucky to attract so many bright individuals with such great experience and enthusiasm – they will be integral to the success of the bank as it continues to increase its footprint. A big welcome to our new colleagues. I look forward to championing everyone in their new roles and recruiting further throughout the year."
::
Accountancy and business advisors to SMEs, Azets, has jointly appointed Susanna Cassey and Graham Rigby as regional managing partners for its North West offices.
Azets has North West offices in Bolton, Holywell, Lancaster, Manchester, Preston, Rossendale and Stockport.
Graham Rigby and Susanna Cassey were previously office managing partners of the firm's Manchester and Lancaster offices, respectively.
They will both hold the role of joint regional managing partner and remain client-facing. Graham will be responsible for Stockport and Manchester and Susanna for Bolton, Holywell, Lancaster, Preston and Rossendale.
David Travis, the previous regional managing partner, will move to a new role as non-executive chairman for the North West.
Graham Rigby has worked alongside a variety of businesses, ranging from family-run SMEs and mid-market businesses through to larger international groups of companies. He manages client relationships with a direct hands on approach and his experience spans a wide range of sectors including construction, logistics & distribution and legal services firms.
As a qualified chartered accountant with more than 20 years' experience, Susanna Cassey works with a varied portfolio of SME clients and entrepreneurs across a range of industries, including many high tech/innovative businesses and those in the not for profit and education sectors, managing their audit and accounts compliance delivery as well as special advisory project work.
Graham Rigby said: "Our dynamic team in the North West is expanding and I'm thrilled to take a leadership role in growing the practice. We have ambitious plans to build on our existing presence across the North West through a combination of organic growth and compatible acquisitions, which in turn provide great opportunities for our people across all service lines to support the continued success of our clients.
Susanna Cassey said: "As a result of the pandemic, we're seeing more businesses looking to us for support in survival, revival and future growth. We're well placed as local, trusted business advisors, having a presence throughout the North West and a strong multi-disciplinary team of experts in advisory, funding and corporate finance."
Peter Gallanagh, regional CEO for Azets in Scotland and the North of England said: "Graham and Susanna's promotions are very well deserved. They have both been with the firm for a number of years and their promotions reflect their success to date and the firm's commitment to promote from within wherever possible.
"I'd also like to thank David Travis for his leadership role in growing the North West offices. Retaining David's knowledge and experience in the business is fantastic and I am certain he will continue to contribute hugely to the success of the business."
::
Italian agri-chef, Maurizio Bocchi, chef-patron of the multi-award-winning La Locanda restaurant in Gisburn, has been announced as Marketing Lancashire's newest Taste Lancashire Ambassador, joining an impressive line up of the county's most celebrated chefs who are leading the way in the promotion of Lancashire as a must visit food destination.
Maurizio and his wife Cinzia opened the Gisburn restaurant in 2003 and have since won an array of awards for their authentic Italian menus, which showcase locally sourced produce along with the best Italy has to offer.
Since 2010 they have held a Ospitalità Italiana award, a certification that highlights the best Italian restaurants around the world, and those who defend and protect Italian cuisine and preserve its history, culture, quality and authenticity. They won the Lancashire Tourism Awards Taste Lancashire award for two years consecutively, in 2015 and 2016, and, most recently, Maurizio and Cinzia were presented with a Taste Lancashire Outstanding Contribution Award at the Lancashire Tourism Awards 2021.
Rachel Mc Queen, chief executive of Marketing Lancashire, said: "It was very much deserved, and recognises the genuine passion for Lancashire and Lancashire produce that Maurizio and Cinzia have shared, most generously, for the last 19 years, not just here in the UK but also in their native Italy."
Maurizio said: "By staying true to the traditions of Italian cooking I can make the most of Lancashire's wonderful seasonal foraged food and ingredients, from a growing number of inspiring and innovative local producers. I want people to enjoy food that gives a flavour of the tradition and culture of Italy, with the honesty and hospitality of Lancashire, the place we are so proud to call our home."
::
Karen Burns, CEO of Victorious Academies Trust, has been elected as one of 36 new advisers to England's Regional Schools Commissioners (RSCs).
Out of the 36 advisers elected, Karen is one of four that have been elected in the North West region. Karen joins Nic Brindle from Youth Engagement Schools Trust in Congleton, Tania Lewyckyi of The Bishop Fraser Trust in Bolton and Annette Williams of the Weaver Trust in Northwich. The four regional elected academy leaders will take up their posts in September.
Advisory boards, previously known as Headteacher boards, help RSCs oversee the academy sector and conversions of maintained schools in their regions.
Karen has taught across several Tameside schools throughout her career, moving through the ranks from teacher to headteacher over a 16-year period. Karen was appointed to the post of chief executive officer of Carillion Academies Trust in 2016. She subsequently decoupled sponsorship from Carillion and created a new entity, Victorious Academies Trust in January 2018. There are nine primary schools in the North West within the Trust and several other Tameside schools working alongside.
Karen also facilitates training across the UK for the National Professional Qualification for Executive Leadership. She has been a keynote speaker at several educational events including the MAT summit. More recently she was invited to present as an 'inspirational woman in educational leadership' and is also the chair of the Tameside Schools' Forum Committee.
She said: "I am very grateful to all those who voted for me and I have every intention of representing and supporting all my colleagues to the best of my ability in order to ensure appropriate progress and development for all local Trusts."
National Schools Commissioner, Dominic Herrington, said all winners were "highly regarded", and thanked candidates and voters.
A total of 164 Trust and Academy leaders threw their hats into the ring when voting began last year, with each academy able to cast a vote.
::
Charlie Norman, chief executive of Manchester-based housing association Mosscare St Vincent's, is the new chair of the Greater Manchester Housing Providers partnership (GMHP).
Charlie succeeds Jon Lord, chief executive of Bolton at Home, who has held the position since GMHP was formed more than 10 years ago.
Charlie said: "On behalf of all our 24 members I want to thank Jon for his leadership and huge contribution over the last decade. Under Jon's stewardship, housing providers in Greater Manchester have gone from a disparate group working in relative isolation to a strong and unified partnership demonstrating exemplary collaboration and partnership working to deliver much more for our communities.
"In that time we've also become a trusted strategic partner for GMCA, GMHSCP, GM Mayor Andy Burnham and others, and we're now at the heart of long term housing, health and placemaking strategy in the region. It's something all our members can be proud of – and Jon must take a lot of credit for that."
She added: "It's a critical moment for the sector, and I'm really pleased to be taking on the chair of GMHP at such an important time for our members. The housing crisis is ever present, and myriad challenges, from building safety, the decarbonisation agenda, and levelling up, to the cost of living crisis and the unacceptable inequalities exacerbated by the pandemic, are putting pressures on our organisations and communities like never before."
GMHP is a partnership of housing providers working together to make a positive difference to people and communities across Greater Manchester. The 24 members have more than 260,000 homes in management, employ in excess of 30,000 people, contribute more than £1bn to the local economy annually, and develop around a third of new homes built in the city region each year.
Charlie has worked in the housing sector for more than 30 years, both across the North West and in Vancouver, Canada, with a background in community and co-operative development, neighbourhood management and regeneration.