PRS REIT enjoys strong first half as sales and profits boom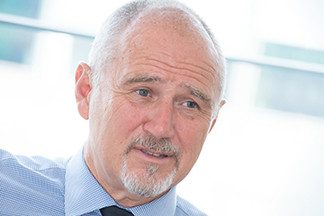 Manchester housing group, PRS REIT, reported impressive six month figures for the period to December 31, 2021, today with sales up by 86%.
The group achieved a turnover in the six months of £19.865m, up from £10.676m, and a profit before tax of £38.55m compared with £20.254m.
The group's portfolio now comprises more than 4,560 completed homes.
It said 99% of its homes are occupied or reserved, due to strong demand, while it enjoys extremely strong rent collection, relative to rent invoiced, at 99%, with arrears remaining at around one per cent, despite a significant increase in rent roll.
The company has increased its portfolio target to approximately.5,700 homes, with 505 new homes added in the first half, and a further 949 homes under way.
Two further development sites are expected to be acquired in the second half of the current financial year.
As at March 11, 2022, an additional 72 homes have been added to the portfolio, taking it to 4,561 completed homes, and a further 877 were under way
The group said that, as the portfolio approaches stabilisation and the benefits of scale are realised, the outlook remains "very positive as a first mover in an attractive market segment".
Non-executive chairman, Steve Smith, said: "The PRS REIT's portfolio of built-to-rent family homes is the largest of its kind in the UK and continues to perform extremely well.
"Demand for our high quality homes has remained strong, evidenced in our occupancy levels and reservations.
"We are delivering our target gross yield on completed assets and seeing very good capital appreciation on both completed assets and newly constructed vacant assets."
He added: "We remain focused on completing the delivery of our portfolio of contracted homes. Our target has risen to around 5,700 built-to-rent homes, generating an estimated rental income approaching £55m a year, following a fundraising in September.
"We are confident that the company is on track to achieve market expectations for the year, and continue to see significant opportunity in this highly attractive market segment. The PRS REIT's first mover status means it is well positioned for further progress."