NW business briefs: Marketing Cheshire; The Accountancy Partnership; Man Utd; GC Business Growth Hub; Formula One Autocentres

Marketing Cheshire, the organisation behind Visit Chester & Cheshire, has secured £100,000 funding from VisitEngland for continued work promoting the city of Chester.
This new 'Escape the Everyday' campaign will sit alongside the 'Our family welcomes your family' campaign that recently launched using local families and family-run businesses sharing what they love about Cheshire to families elsewhere in the UK.
The campaign will coincide with the completion of the new Northgate development, the opening of Wildes hotel on the city's historic Rows and the launch of the new indoor market. It will also include promotion of the Jubilee celebrations around the city. It will reinforce and complement the work carried out by Destination Chester, the economic network of tourism partners who have created city-wide initiatives like Spring Blooms, The Nest and the Chester Moon.
Joe Manning, CEO Marketing Cheshire, said: "Chester's tourism offering is fantastic and is absolutely competitive of some of the great European cities. Not only do we sit in one of the most architecturally interesting cities in the country, spanning through so many historical eras, including lots of Roman heritage – but we combine that with an excellent modern offering.
"We are nationally acclaimed for our food scene, we have one of the most independent high streets in the country and we are right on the banks of the Dee with all the varied watersports activity that offers. This funding will go directly to promoting our city's tourism partners around the UK and it will support the recovery of our businesses while showcasing to a new audience the breadth of experience that Chester offers."
VisitEngland director, Andrew Stokes, said: "VisitEngland is very pleased to be delivering this fund to support destinations locally as they align their activities to our national 'Escape the Everyday' campaign, encouraging more people to discover the fantastic array of tourism products on their doorstep and further afield."
::
Birkenhead-based The Accountancy Partnership, has launched a recruitment drive following continued growth across its business. It has expanded its headcount by 41% in the past 12 months, following an influx of new customers. The business has taken on 25 people in the past year and it is recruiting for a further 13 new accountancy positions.
The business also has plans to introduce a 35-hour work week without any impact on salary to give employees more work/life flexibility post-pandemic.
Over the past 12 months the firm has also created three prominent roles for its current staff to progress into, including head of marketing, assistant accounts manager and payroll manager.
The firm has recently launched a series of new progression pathways that will support payroll admin assistants to progress to payroll clerk while gaining valuable on-job experience and training. The company is also supporting 19 members of staff while they study towards additional industry-recognised qualifications, such as AAT, ACCA and CIPPs.
Managing director, Lee Murphy, said: "The company has experienced fantastic growth over the past 12 months, so it's more important than ever that we do everything in our power to make our employees' lives easier and more enjoyable in the workplace. We're incredibly excited to continue to grow and welcome new clients and employees, and we plan to do further work with local schools, colleges, and graduates considering self-employment, in order to make their business and accounting lives easier when stepping on the ladder."
::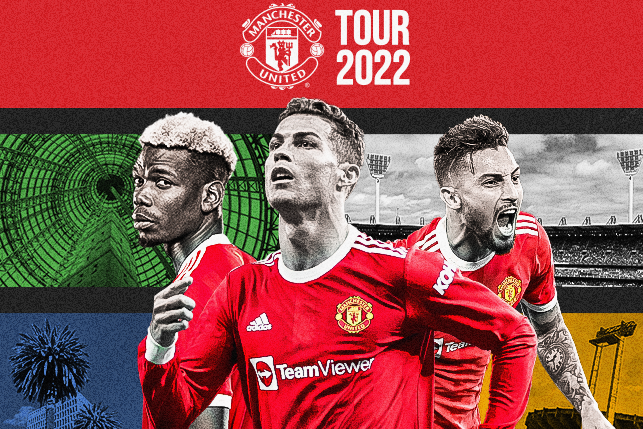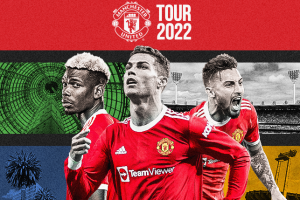 Manchester United has announced the first of its Tour 2022 destinations, travelling to Bangkok, Thailand, where a meeting with arch rivals Liverpool awaits, and Melbourne, Australia.
Marking the club's first visit to Bangkok since 2013, United will take on Liverpool in 'The Match' Centenary Cup on July 12, at the Rajamangala stadium in the Thai capital.
The squad will then fly to Australia for United's first visit to Melbourne since 1999. Fans will be able to see the Reds play at the famed Melbourne Cricket Ground against local A-League team Melbourne Victory on July 15, and against Premier League rivals Crystal Palace on July 19.
Manchester United's football director, John Murtough, said: "Pre-season tours are such an important part of the squad's preparation for the season ahead, so it's crucial to have excellent training facilities and high quality opposition. We're delighted that we'll have both these things during our visits to Bangkok and Melbourne this summer, and we're looking forward to playing in front of our fans in both cities for the first time in a number of years."
Ben Latty, Liverpool FC commercial director, said: "Since the start of the pandemic we've been unable to travel for pre-season and so we're extremely excited to be able to visit our supporters globally once again and compete in games like 'The Match'."
::
A new tool to help businesses across Greater Manchester navigate the complex and varied landscape of support and funding has been unveiled, in the GC Business Growth Hub Business Support and Funding Finder, available at https://www.businesssupportfinder.com.
Commissioned by the Greater Manchester Combined Authority, the new online resource is available to all businesses in the city region and enables them to find the right support and funding, either delivered by the Growth Hub or one of its many partner organisations.
As well as giving businesses the ability to search and filter results for all publicly-funded support relevant to them, the Business Support and Funding Finder will ensure they can make the most of these opportunities by also signposting them to the enquiry team from the Hub, which is part of The Growth Company and part-funded by the European Regional Development Fund.
Janine Smith, director of business growth at the Hub, said: "It's a great accomplishment to bring all of these services and resources together in one place to create a unique resource for businesses of all shapes and sizes. There are 230 publicly-funded programmes across Greater Manchester, which can make it difficult for businesses to understand what is right for them. This tool brings together all the support in one place and is incredibly accessible for time-poor businesses – answer a few simple questions online and it will identify the services that are available to you."
Nick Shepherd, business development manager at the Hub, said: "I'm genuinely excited about the positive impact the Business Support and Funding Finder will have. By answering a handful of basic questions, businesses will be directed to the most comprehensive package of support available, quickly and effectively. Our advisors have played a crucial role in developing this tool and will also be on hand to ensure businesses can maximise the opportunities they will find."
::
A new branch of Formula One Autocentres opened in Ashton-in-Makerfield, Wigan, on March 31, creating 10 jobs.
The new-build site, on Warrington Road, is the latest expansion by the family owned company, which was established in 1969.
Digital director, Simon Jennings, said: "It is always exciting to be able to open a new site, and shows the huge demand for our services in and around Wigan, Ashton-in-Makerfield, and surrounding areas.
"Not only will it be a great boost to local employment, but we have invested a lot of time and planning into creating this garage, and for us to be able to create so many new jobs for many talented mechanics and back-office staff is something we are really proud to be able to do.
"Our garages are always run to the highest of standards, so we have been on the look out for the very best talent available."