Where next for Levelling Up?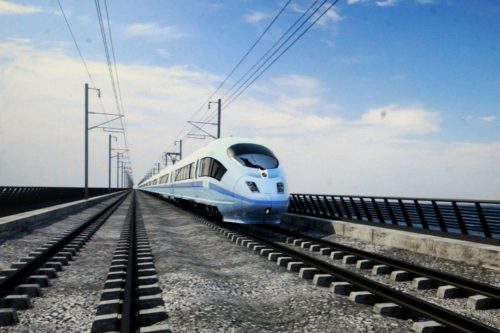 By Neil Murray, CEO Impact Data Metrics
It feels a little bit like the UK has been in 'crisis mode' for the majority of the last two years.
When our political masters have not been dealing with the various waves of the COVID pandemic, or more recently Russian aggression and soaring inflation which is causing many of the poorest in our society to choose between 'heating or eating' (never a good look for any government!), we've seen the news agenda dominated by 'partygate' and rumours of leadership challenges.
Inevitably, this has meant the Government has been in firefighting mode, and its flagship, post-Brexit domestic policy agenda, Levelling Up, has clearly been sidelined.
Few could disagree, though, that rebalancing the economy and addressing the decades-old North-South divide by fuelling growth in the English regions does not make good sense.
With the Government, faced with record borrowing and now higher costs to service its soaring post-pandemic debts, slamming the brakes on big ticket infrastructure investments like Northern Powerhouse Rail, and the Eastern leg of HS2, many people are asking if Levelling Up has now fallen off the rails, too?
So where next?
I don't believe we, the Northern business community, can afford to let Levelling Up wither on the vine and die.
Progress has already been made in some regards towards ending the' 'Whitehall is all' mindset.
The genie is already out of the bottle in terms of devolution, and the Metro Mayor model is working. In Andy Burnham, Steve Rotheram and Andy Street the North West and West Midlands have high profile Metro Mayors making a big difference to their communities in a more coherent and locally-focused way than has ever been achieved before.
So, if we can see devolution as a key enabler of Levelling Up, the Government's focus on driving growth through innovation is also a sensible tactic, and one that backed up with the necessary funding, would be effective.
While creating an innovation economy makes sense on paper, delivery will be essential.
There are no quick fixes and it's absolutely not a matter of taking a proven model that has delivered somewhere like Cambridge, for example, and transplanting it 200 miles up the M6 to Lancashire.
The best approach, I would argue, has to be place-based and, informed by data.
We need to ask from the outset, 'What will success look like here?'
This is where data insights can help city leaders, planners and developers create the necessary strategies and policies that are going to deliver investment, jobs, skills and opportunities over the long term.
Our work on the £2.5bn Salford Crescent development for the English Cities Fund is an excellent example of this approach.
Our data set helped ECF identify a number of technologies being developed at the University of Salford which were differentiated from other innovation-led approaches in Greater Manchester and beyond. This resulted in a masterplan for Salford Crescent that will deliver lasting benefits for the community with innovation at its heart.
There is no magic bullet, though, and while people, talent, skills and experience will all drive innovation, funding is king and we absolutely need a funding ecosystem that provides end-to-end financing, targeted at key industry sectors such as low carbon technologies, or life sciences, which supports businesses throughout their life cycle.
This will improve the growth potential for innovation-driven strategies and, over time, develop clusters that will be at the core of growth in the North in the future, delivering the meaningful economic Levelling-Up that we all want to see.