£5m investment will help RDS exceed all previous targets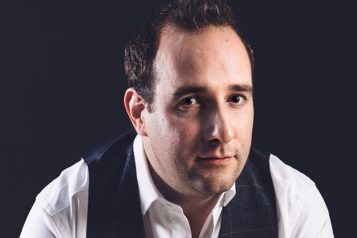 Altrincham-based Research & Development Specialists (RDS) has received a £5m investment from growth capital investor, BGF.
The company has seen strong growth since its launch in 2017, helping businesses and accountants' SME clients access R&D tax reliefs.
Entrepreneurs Geoff Liberman and Mary Joyner are behind the business which now boasts more than 500 clients across the UK, particularly in the North and the Midlands.
Since its inception, five years ago, it says it has helped SMEs claim back more than £27m in support.
BGF's funding will allow the business to invest further in its technology and talent, expanding headcount and enhancing its management team.
RDS director, Mark Joyner, said: "Companies often don't realise they are eligible for R&D as it's not always just about developing new products or ideas but can apply to developing new ways of doing things, or the adaption and development of processes to improve their product or service.
"We're well placed to support all shapes and size of business to receive credit or repayment for their innovation to reinvest and grow."
He added: "When we started to consider an investment partner, we'd had interest from trade buyers and private equity. Where BGF stood out was their long term, collaborative approach and shared ambition for the business.
"We've rapidly grown in the past five years but with this investment, we have the people, experience, and capital to surpass all of our previous goals."
The deal was led by Pinesh Mehta and Rhys Davenport. As part of the deal, Paul Newell will be joining the board as non-executive chair.
Sourced through BGF's Talent Network, Paul is also non-executive chair at BGF-backed Ocee International and has more than 20 years' corporate finance experience, including 15 years as a partner at Clearwater International. He brings a wealth of experience to the board and has a track record of supporting entrepreneurs to successfully scale.
Pinesh Mehta, investor at BGF in the North West, said: "Geoff, Mark and team have built a business with strong fundamentals and an innovative marketing approach. Given the backdrop, innovation is a significant force for good in driving business growth.
"RDS has created a competitive edge through its thorough approach and has invested in some impressive client technology that will create efficiencies and simplify processes even further, providing a platform for the business to scale."
Advisors on the transaction were, BGF: Hill Dickinson (legal); Hurst (tax DD); Wayne Nash (financial DD). Company: KBS (corporate finance); TLT (legal); Pareto Law (tax).