THG turns down 'unacceptable' offers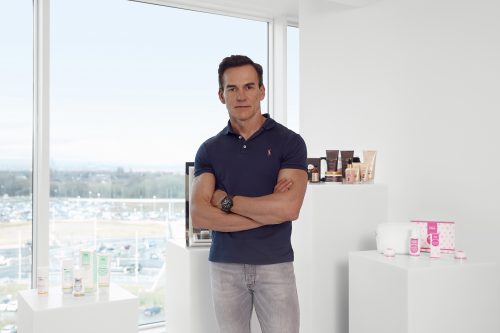 Technology and retail group THG has revealed it has turned down "unacceptable" offers for the business that have sought to take advantage of its deflated value.
THG raised £1.88bn when it completed its IPO in 2020, and its share price initially soared as its market valuation hit £9bn.
But it has since come down to earth with a series of painful bumps, and last night's closing share price of 96p valued the group at £1.2bn.
THG's chief executive Matt Moulding acknowledged recent speculation and confirmed the company had "received indicative proposals from numerous parties in recent weeks".
But he added: "The board has concluded that each and every proposal to date has been unacceptable, failing to reflect the fair value of the group, and confirms that THG is not currently in receipt of any approaches."
Moulding said he is focused on "delivering our exciting growth strategy across a number of large global sectors".
THG has also today annouced a 7% rise in profits, as measured by adjusted EBITDA, reaching £161.3m in 2021.
Revenues were up 35%, to £2.18bn – showing a 91% increase over a two-year period.
"In our first full year as a public company, 2021 saw us scale revenue and expand our business model, well ahead of targets set at IPO," said Moulding.
"Alongside significant revenue growth, FY 2021 saw us acquire and successfully integrate a number of complementary businesses, deepening our vertical integration across both Beauty and Nutrition and expanding our reach to consumers across the globe."
The purchases included American businesses Dermstore.com and Bentley Labs and UK-based online retailer Cult Beauty and nutrition suppliers Claremont Ingredients and David Berryman.
Momentum has continued through the first quarter of 2022, with sales up 16% against a "particularly challenging" period a year earlier, when Covid lockdowns had returned.
It is responding to inflation pressures by absorbing some of the costs, looking for operating efficiencies, while raising prices "at a lower rate to underlying input costs".
Russ Mould, investment director at Manchester investment platform, AJ Bell, said: "Having joined the stock market amid significant hype about its future growth potential and then fallen flat on its face amid criticism around corporate governance, a lack of transparency and a squeeze on margins, one might wonder why THG has attracted takeover interest.
"While the company hasn't disclosed who was behind recent approaches, one can only speculate it is private equity looking to sift through the bones of the company after its share price collapse. Even bad businesses might offer some value if you look hard enough."
He added: "Chief executive Matthew Moulding has had many a cold shower since THG joined the stock market and he certainly isn't going to let an asset stripper pick up the company on the cheap.
"Whether his idea of what the business is actually worth is reasonable or (more likely) in fantasy land, one cannot help feel that long-suffering shareholders might welcome a chance to get out now at a small premium to the market price so they can at least cut their losses and put the sorry episode behind them.
"The share price is trading 80% lower than its 500p IPO price in 2020, making it one of London's worst stock market listings in recent years.
"As for the latest state of play, THG's trading update contains more adjustments than a tailor's shop."