Year of 'significant progress' returns hire group to profit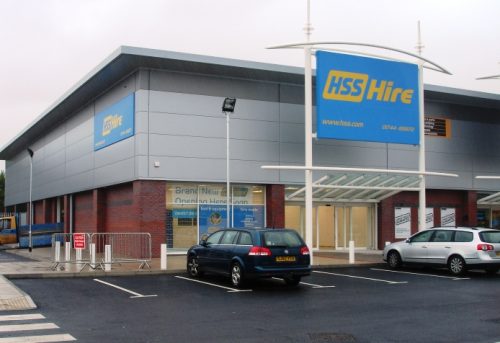 HSS Hire has revealed a big turnaround in its profitability helped by its digital transformation.
The tool and equipment hire group wants to position itself as "the most technologically advanced company" in its sector. Last year its digital platform delivered 60% of its transactions.
HSS plans to increase its capex investment this year to £35-£40m to support the accelerated delivery of its technology roadmap.
The business was restructured into two divisions, sales-focused ProService and customer service-focused Operations, and the new operating model is being credited with driving significant improvements in its financial performance.
In 2021 it achieved a pre-tax profit of £6.1m, recovering from a £29.6m loss the year before.
HSS Hire's chief executive Steve Ashmore described 2021 as "a year of significant progress".
He said: "Trading returned to pre-pandemic levels, our EBITA margin almost doubled, and we delivered strong operating profit while significantly strengthening our balance sheet.
"This performance is testament to the effectiveness of our new, technology-led, capital light, low-cost operating model which provides us with the agility and flexibility to adapt and respond to changing market conditions."
The Manchester-based retailer has also expanded its builders' merchant network to 55 locations, more than double a year earlier.