Change and the family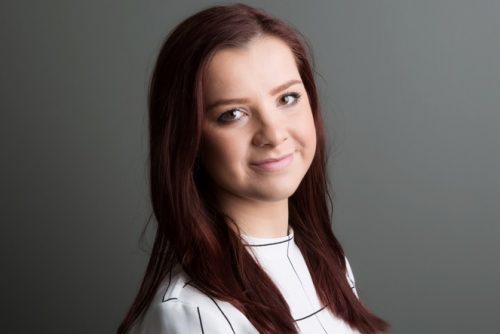 By Emma Dewhurst, Associate Solicitor and Catherine Bell, Consultant, Hall Brown Family Law
Family life has always been subject to a degree of flux.
However, the pace of change certainly seems to have accelerated over the course of the last few decades.
Given the work which we do, Hall Brown not only has to be acutely sensitive to how those changes play out in households across the UK, but capable of providing the most appropriate response possible.
It's why we have launched a new service designed to help couples deal with one of the most notable emerging developments in family law.
Almost 40 years ago, the case of British surrogate mother Kim Cotton divided public, legal and political opinion and led to the introduction of the 1985 Surrogacy Arrangements Act.
Over the course of the decades since, our idea of what constitutes a family has undergone a great shift.
There has been a sharp decline in marriage, cohabitation has more than doubled and those in same-sex relationships are now afforded equal status with their opposite-sex counterparts.
Likewise, official figures make clear that surrogacy is viewed by an increasing number of men and women as a perfectly legitimate way to start a family.
Their views seem to be shared by the courts too, with the number of parental orders – transferring responsibility from surrogates to Intended Parents – up by 25% since 2018.
The growth in the popularity of surrogacy is being partly attributed not just to a change in people's attitudes but a reduction in the availability of publicly-funded IVF treatment in England.
It is a pattern which this year alone has seen celebrities, parliamentarians and pop stars all talk about welcoming babies born by surrogates into their families.
Although the increase in surrogacy numbers and profile seems very positive, we need to be conscious that there are still obstacles.
A consultation paper published in 2020 by the Law Commission highlighted how delays were one of a number of 'significant problems' inherent in the surrogacy system as it stands.
The Commission is due to produce not only a report on its call for ideas but draft legislation about how the legal framework around surrogacy might be reformed.
It has suggested that there should be a 'surrogacy pathway' recognising the parental responsibility of Intended Parents from a child's birth rather than the point at which a parental order is actually issued by the courts – sometimes many months later.
By launching our surrogacy support service, Hall Brown is hoping to offer the right information and care to prevent any avoidable delays and difficulties.
In addition to comprehensive background information, we have assembled a dedicated team of specialist lawyers capable of taking surrogates and parents alike through the process from start to finish.
The latest figures from the Ministry of Justice show that couples and surrogates appear more willing to meet the legal requirements which are currently in place in order to start a family.
Lawyers and politicians need to be equally able and willing to help them.