City round-up: Character Group; JD Sports Fashions; ConvaTec

Oldham-based toys retailer Character Group, reported better first half revenues, although pre-tax profits slipped compared with the previous period.
It says, despite challenges including supply chain issues and pandemic issues in China, it expects its full year results to be in line with forecasts.
The company, which stocks brands such as Goo Jit Zu, Peppa Pig ,Pokémon , Little Live Pets , Shimmer 'n SparkleInstaglam, Stretch Armstrong, Fireman Sam, and Scooby Doo, achieved turnover of £90.9m in the six months to February 28, 2022, compared with £74.5m last year.
Pre-tax profits of £6.5m were down on the previous year's £7.6m, but the interim dividend has been increased from 6p per share to 7p.
Cash and cash equivalents, after a share buy-back of £13.6m, stood at £21.5m, down from £34.9m in 2021.
The group said: "The momentum seen in sales in the first half is continuing, particularly in the strong performance from our international FOB business.
"We remain mindful, however, of the current difficult macro-economic conditions and the recent weakness of sterling. Like many others across the industry, we also continue to experience inbound shipping delays and other operational adversities due to continuing COVID-19 concerns, particularly in China.
"Despite these challenges, we expect the profit before tax and highlighted items for the full financial year ending 31 August 2022 to be in line with market expectations."
::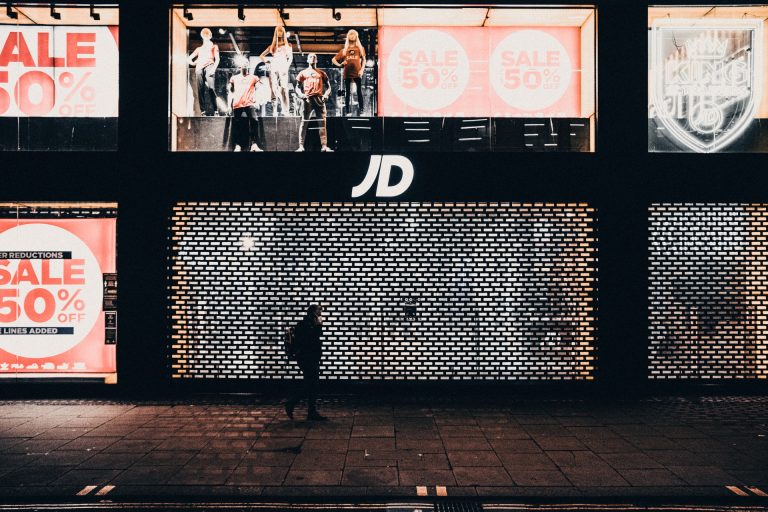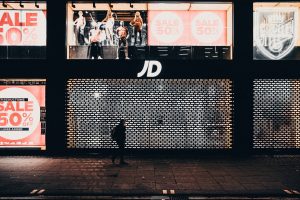 JD Sports Fashion, the Bury-based retailer of sports, fashion and outdoor brands, said it expects its full year performance to be in line with expectations.
In a trading update covering the first 14 weeks of its new financial year to May 7, 2022, the group said it is reassured with trading to date with total sales in the group's like for like businesses more than five per cent higher than the same period in the prior year.
It said this is a positive reflection of both the strength and breadth of the group's brand relationships and category offer.
It has also been achieved against a backdrop of a global shortfall in the supply of certain key footwear styles, which it expects to improve progressively through the year.
However, while it is pleased with the trading to date, which is at least in line with the group's expectations, JD says it remains conscious of the headwinds that prevail at this time, including the general global macro-economic and geopolitical situation.
Notwithstanding these challenges, the board still believe that the headline profit before tax and exceptional items for the year end January 28, 2023, will, at least, be equal to that for the year ended January 29, 2022 which, after finalising certain year end accounting positions including the calculation of leases under IFRS16, is now expected to be approximately £940m.
The group anticipates being in a position to announce its full year results for the year ended January 29, 2022, in early to mid-June.
::
Deeside-based medical products business, ConvaTec, said it has made a good start to the year, with underlying growth in each of its four categories, in line with expectations.
It said its full year guidance remains unchanged, despite the withdrawal from hospital care and industrial sales production.
In a trading update today for the four months to April 30, it said revenue increased by 4.1% on a reported basis, up 7.5% on a constant currency basis and up six per cent on an organic basis.
In advanced wound care it achieved mid-single digit organic revenue growth overall, with a strong performance in global emerging markets, good performance in Europe and stable performance in North America.
In ostomy care, organic revenue growth was low-single digit. Good growth in ConvaTec products, particularly in the global emerging markets, was partially offset by further planned SKU rationalisation including at its UK AmCare business. Overall, the group is improving the mix and, consequently, the margins.
The continence and critical care category achieved low-single digit organic revenue growth. ConvaTec achieved mid-single digit organic growth in continence care, driven by the recovery in new patient starts coupled with a good performance from the cure portfolio. This was moderated by a slightly negative performance within the critical care category, which was anticipated given the strong performance in 2021 when there was high demand owing to COVID-19.
Infusion care continued to deliver strong double-digit organic revenue growth. The performance was driven by continued high levels of demand for the group's differentiated infusion sets used in automated insulin delivery systems.
ConvaTec said, consistent with its Focus-Innovate-Simplify-Build-Execute strategy, and following a strategic review of the critical care business, it will be withdrawing from its hospital care activities and related industrial sales during the remainder of 2022. These low margin activities being exited, generated $101m of revenue in 2021.
The hospital care and industrial sales production at the group's sites will be phased out over the remainder of the year. It also revealed that, given the geopolitical situation in the region, it has become increasingly difficult for the group to continue manufacturing in Belarus and, therefore, the factory there, which manufactures products almost entirely for hospital care, will close on May 31, 2022.
Given this phased exit of the hospital care and related industrial sales products, reported revenue in 2022 is expected to be approximately $20-30m lower than 2021 and adjusted EBIT is expected to reduce by $3-5m. There is also expected to be a one-off adjusted P&L charge of approximately $55m, which will be incurred in 2022, and a cash cost of approximately $25m arising mainly in 2022.
Following the exit of hospital care, Convatec will be almost entirely focused on higher-growth chronic care markets with improved margins and higher levels of recurring revenue.
For the full year, the group continues to expect organic revenue growth of between four per cent and 5.5% and a constant currency EBIT margin of at least 18%. Its expectations for inflation have increased, with COGS inflation now estimated at approximately 8-9%, previously expected five per cent. However, the group is managing these cost challenges by driving its simplification and efficiency agenda, leveraging its pricing centre of excellence and proactively managing its mix. Consequently, its full year 2022 guidance is unchanged.
It said: "Our growth prospects are attractive and are underpinned by continued improvement in execution and a more robust new product pipeline."