Facilities management deals announced for BAM and EQUANS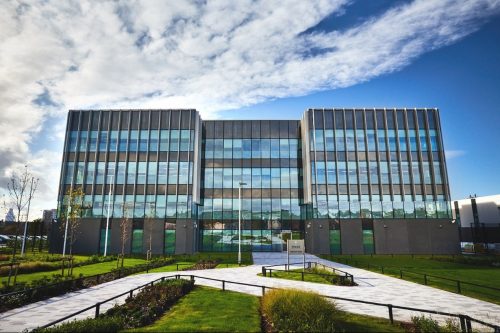 Two key North West facilities management contracts have been announced for BAM and EQUANS.
Merseyside Police has appointed BAM FM – the facilities management business of BAM UK and Ireland – to provide hard facilities management services at its new headquarters in Liverpool, and a further 78 buildings in and around Merseyside.
Under the terms of two separate three-year contracts – extendable by an additional two years – BAM FM will deliver 24/7 electrical and mechanical maintenance services including proactive and reactive projects.
The scope for both contracts will also extend to planned preventative maintenance and small project refurbishments and alterations. FM services provided will also include helpdesk, computer-aided facility management (CAFM) and administrative services.
Both contracts commenced in early April.
BAM FM operations director – North, Rob Smith, said: "BAM's experience in the law and order sector, and other blue light services, makes us a good fit for a major client like Merseyside Police.
"The strong strategic fit will deliver for them not only our exceptional standards of service and responsiveness, but top class sustainability tools, energy advice and social value measures that will enhance and support their ability to go about such vital work for the public."
Elsewhere in the North of England BAM FM delivers services for Cheshire Police and under a PFI agreement for Derby Police.
Another Blue Light client is West Yorkshire Fire and Rescue, while it also works for Phoenix House, an MoD client.
Meanwhile, EQUANS has been awarded a five-year contract by Peel L&P for a range of hard FM and energy efficiency services at MediaCity and Quayside shopping centre in Salford.
The contract includes several mission-critical TV and radio production facilities, which demand high levels of resilience to ensure live programming is maintained.
MediaCity is a 200-acre mixed use property destination on the banks of the Manchester Ship Canal in Salford, and is home to more than 250 small to medium-sized businesses as well as global brands such as the BBC, ITV, The Hut Group and Kellogg's.
This new contract builds on a strong partnership between EQUANS and Peel L&P and will leverage many of the synergies between the two companies. These include embedding sustainability into business activities and working practices, and a commitment to net zero carbon.
The dedicated EQUANS team comprises 25 onsite staff, including technical managers on shift 365 days per year to ensure continuous cover of the MediaCity estate. In addition to the day-to-day service delivery, EQUANS has also put a robust structure in place to ensure high voltage power cover in all eventualities.
Scott Birch, regional managing director of EQUANS, said: "High quality FM services are essential in maintaining the quality of operations across the MediaCity estate and we are confident our services can not only add value, but can make a positive contribution in supporting MediaCity and the wider Peel L&P portfolio in meeting their sustainability objectives."
Paul Chappels, director of facilities & asset management at Peel L&P, said: "Our long standing partnership with EQUANS has been characterised by innovation and the application of cutting edge technology and projects to maximise the efficiency of our assets. This latest contract award will bring even more benefits to the buildings at MediaCity and Quayside and the people who use them."