Mayor says clean air zone will not charge – if government agrees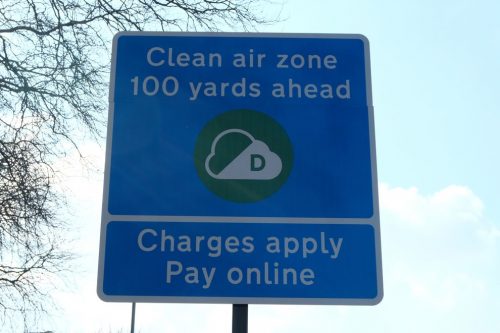 Andy Burnham is calling on the government to scrap plans to charge motorists in Greater Manchester in a bid to clean up pollution.
The region's mayor has written to the Environment Secretary reiterating the city-region's call for an investment-led, non-charging Clean Air Plan.
He said new proposals, subject to government approval, will include grants to help  people to upgrade their vehicles using the Clean Air funding already allocated by Government alongside additional financial support.
The incentives would enable high-polluting vehicles to be upgraded to those with cleaner engines, while mitigating any additional economic risk or hardship to residents and businesses.
Greater Manchester's original plan to create Europe's biggest charging CAZ – a vast 500 square mile zone – was halted in February amid massive protests that the planned fees of up to £60 a day would put thousands of businesses and jobs at risk.
High-emission vehicles – but not private cars – could have been charged between £7.50 and £60 per day under the plans.
Grants of £120m have been made available to mitigate the costs, but pandemic problems caused a shortage of electric or hybrid vehicles for drivers to convert to before the scheme was set to begin in 2024.
A new detailed plan for the scheme will now be announced this summer.
Mr Burnham said: "We know the original Clean Air Plan caused serious concern among many residents and businesses earlier this year.
"We listened to what people were telling us and urgently commissioned research into those areas of concern, namely the global vehicle supply chain issues and the ongoing impact of the Covid-19 pandemic.
"Because of the action Greater Manchester took, we agreed a pause of the scheme with Government. We are now confident from the work we've been doing that we can secure the right plan for our residents and businesses, which cleans up our air, but doesn't result in hardship or a single job being lost. We now need Government to work with us on this to help deliver our vision.
"It is only right that we now provide an update on the progress we have made towards developing a new Clean Air Plan to be agreed with Government.
"That is why I've written to the Environment Secretary reiterating our call for an investment-led, non-charging Clean Air Plan and I would urge our colleagues in Government to engage with us on this matter as soon as possible."