Northern Trust extends its Barrow portfolio with latest acquisition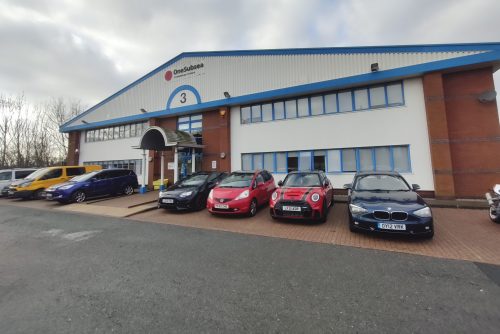 Chorley property business Northern Trust has acquired two detached units in Barrow, for an undisclosed sum.
The deal adds around 37,000 sq ft to its existing ownership at Furness Business Park.
The business already own the 13,215 sq ft Furness Gate office building and adjacent 70,171 sq ft Furness Business Park. The additional units will take the total floor area at Barrow to more than 120,000 sq ft.
Tom Parkinson, director at Northern Trust, said: "The strategic acquisition of units three at 10 at Furness Business Park has provided us with the opportunity to expand our North West portfolio and business space offering in Barrow.
"We have been expanding our industrial portfolio through new acquisitions and developments with an ongoing strategy to acquire and develop quality multi-let industrial assets to support the SME business community. Currently our portfolio supports over 20,000 jobs across the UK."
Furness Business Park is positioned in a well established business location in Barrow in Furness and offers a range of detached, semi-detached and terraced industrial units alongside the Furness Gate office building with suites from eight person's upwards.
The Business Park is accessed off Peter Green Way, which provides direct access to the A590 Wahney Road/Ironworks Road, Barrow's principal road.
Furness Business Park is actively managed by Northern Trust's in-house management company, Whittle Jones. Nick Hemmings, regional property manager at Whittle Jones North West, said: "Northern Trust's recent acquisition is an excellent addition to an already well established portfolio in Cumbria, which now covers 680,000 sq ft of multi-let industrial and business space, amongst a growing portfolio of over eight million sq ft across England and Scotland."