Energy specialist to recruit 600 staff linked to sustainable future strategy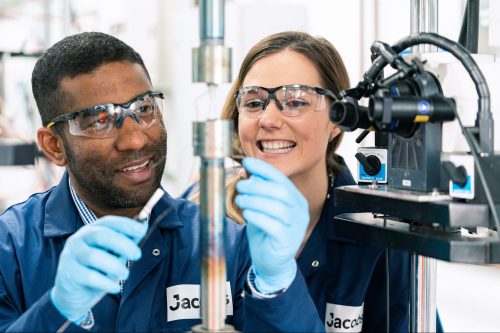 Nuclear industries specialist, Jacobs, is recruiting for 600 jobs.
US-based Jacobs has significant operations in Birchwood and Manchester, as well as operations in Cumbria's Sellafield nuclear power station.
The new roles will be spread across the UK and Ireland, including in Warrrington, Whitehaven and Sellafield.
They are intended to help supercharge the drive to reduce dependence on imported fossil fuels including furthering renewable energy solutions, such as pioneering the use of hydrogen, where Jacobs is assisting renewable energy company RWE with a feasibility study into green hydrogen production.
The company is also involved in supporting existing nuclear power stations, as well as the Hinkley Point C new build, small modular and advanced modular reactors, and fusion power, developing long, medium and short duration energy storage solutions to balance the increased renewables on the system, continuing to augment the electricity and gas transmission and distribution networks, integrating multi-regional electrical interconnectors, and developing the networks for the future.
Jacobs recently elevated climate response in its 2022 to 2024 company strategy, placing greater significance on delivery of integrated solutions for energy transition, decarbonisation, adaptation and resilience and natural resource stewardship.
Karen Wiemelt, Jacobs energy, security and technology senior vice president, said: "We're recruiting from within the energy industry and also people with backgrounds in critical national infrastructure, aerospace, transportation, water, environmental, information technology and manufacturing.
"Climate response and energy security is a key national priority for the UK and we have many fantastic opportunities for people to join us and help create a smarter, more connected and more sustainable world."