'Solid' performance for investment platform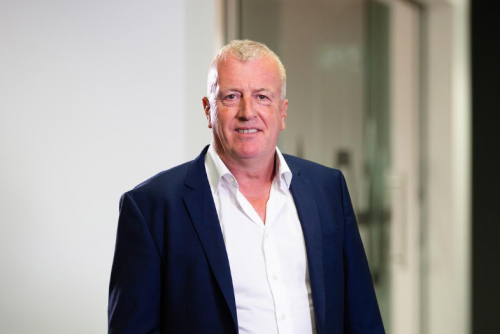 Investment platform AJ Bell says its delivered a "solid" performance in its interim results for the six months to 31 March, as the CEO notes that it is "well positioned to attract an increasing market share".
The Manchester-based business saw revenues increase 2% compared to last year to £75.5m and noted that its new propositions including Dodl by AJ Bell and Touch by AJ Bell has progressed as expected with the former launching in April and the latter on track to go live later this year.
It noted a 10% increase in retail customers since the 30 September year end and that customer retention was up at 94.5%.
Andy Bell the chief executive officer said: "I'm pleased to announce another solid set of results for the first half of the year. Our dual-channel platform continues to attract and retain long-term customers in both the advised and direct-to-consumer markets, with our platform retention rate of 95.4% evidencing the quality of our propositions and our high customer service levels.
"The organic growth in customers and AUA helped to deliver an increase in revenue to £75.5 million and we remained highly profitable, with profit before tax of £26.1 million. This is a very good result against a significantly more challenging market backdrop to that experienced in the first half of last year, when retail investor engagement and dealing activity was exceptionally high particularly in the direct-to-consumer market."
Bell explained that the company's diversified revenue model positions it well across all market conditions and that it is now seeing the positive impact of recent interest rate rises on its revenue margins.
Of its latest developments he said: "In April we launched Dodl by AJ Bell, a new commission-free investing app which we believe will appeal particularly to people who want an easy, low-cost way to get started with investing. We plan to follow this with Touch by AJ Bell, a simplified, mobile-led platform proposition for the advised market, which is on track to soft launch later this year."
Bell added that the team are committed to continuing to invest in new products and services to support its customers and that it plans to reduce charges for its platforms to help "manage the impact of rising living costs", as he said the situation "is likely to impact investable income across the economy with the savings ratio falling back towards pre-pandemic levels".
Looking ahead the chief executive said: "The long-term structural drivers of growth in the UK investment platform market remain strong with around two-thirds of our estimated £3 trillion target market not yet on a platform. We continue to see customers moving onto investment platforms to benefit from increased flexibility and lower costs and we are well positioned to attract an increasing market share.
"Whilst market uncertainty is likely to persist in the short-term, our business model ensures we can continue to invest in our customer propositions whilst delivering strong financial performance and we expect profit before tax for the full year to be at least in line with consensus market expectations."