City round-up: Immotion Group; Kape Technologies; Anexo; NWF Group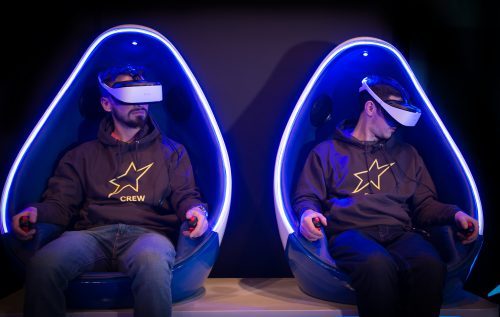 Salford-based virtual reality entertainment group, Immotion, has entered into into a three-year licensing deal for the Chinese Aquarium market.
The company will license a select number of its oceanographic virtual reality experiences under its 'Undersea Explorer' brand. The contract will be with Chinese Virtual Reality company, Leke VR, a company that Immotion has dealt with for the past four years.
Each of the experiences will operate on motion platforms in a multi-seated environment. The experiences will be installed into an initial 15 aquariums on July 1, 2022, with the intention to roll the experiences out to many more aquariums.
The initial installations into the 15 aquariums will total 180 seats with an annual footfall in excess of 32 million visitors across all sites. Immotion will receive a licence fee of circa £0.25 per play from each location.
Martin Higginson, CEO, Immotion Group said: "The Chinese Aquarium and Zoo market has flourished in recent years, with many individually recording over four million annual visitors.
"This is an excellent way for us to enter the Chinese market, exposing our brand and VR experiences to this huge audience. Leke VR has an aggressive roll-out plan in this sector and to be doing this under a licensing agreement using our 'Undersea Explorer' brand allows us to further monetise our oceanographic VR experiences without having the burden of capital outlay or operational challenges."
Mr Yangwei, CTO, Leke VR, said: "We are pleased to be working with Immotion on this prestigious project. It is an honour for us to license the 'Undersea Explorer' brand and some of their aquatic VR experiences. We look forward to rolling this out across multiple aquariums over the coming months and years."
::
Kape Technologies, headed by chief executive Ido Erlichman, will tell shareholders at its mid-day AGM today that it has traded strongly during 2022, delivering a record first quarter performance fuelled by robust organic growth.
Don Elgie, chairman of the AIM-listed Isle of Man-based digital security and privacy software business, will say: "We remain well positioned to deliver on our guidance of revenues of between $610-624m and Proforma Adjusted EBITDA of between $166-172m (a c. 116.7% expected increase) for the full year 2022.
"The integration of ExpressVPN, acquired in December 2021, is well under way, and, alongside bolstering our go-to market and R&D capabilities, we have already begun to realise significant operational benefits to date, including cost savings on back office consolidation and leveraging economies of scale as well as ongoing synergies in the infrastructure and marketing.
"Following a transformational 2021, we have continued our positive momentum with the launch of several highly innovative new products, a key strategic priority. The ongoing expansion of our product ecosystem is now generating additional cross-sell opportunities."
The company's digital security division has experienced accelerated growth as it strengthened its positioning in the consumer security space.
Kape is a leader in the consumer security and privacy space, servicing around seven million paying subscribers worldwide and growing. It expects its strong customer growth to accelerate further as the privacy and security markets become more mainstream, with consumers increasingly viewing its products as critical components for their daily digital lives.
Mr Elgie will tell shareholders: "Looking ahead, we are also focused on further leveraging our significant M&A experience and extended product pipeline to accelerate our market, product, and SaaS customer reach.
"Kape is now in prime position to lead the market given our current growth trajectory, and we look forward to expanding our footprint through organic growth and strategic acquisitions, as we have done consistently over recent years."
::
Anexo Group, the Liverpool-based specialist integrated credit hire and legal services provider, with offices in Bolton and Leeds, said trading continues to perform in line with expectations, ahead of its annual general meeting later this morning.
EDGE, the group's credit hire division, ended 2021 with record numbers of vehicles on the road. The group monitors its fleet size constantly and has maintained its policy of controlling vehicle numbers to maximise cash collections. Average vehicle numbers for the first four months of FY-2022 stood at 2,079, an increase of 52% on the same period for FY-2021.
Within the group's legal services division, Bond Turner, cash collections for the first four months of FY-2022 are in line with management forecasts and are 24% ahead of those seen in the corresponding period in FY-2021.
The housing disrepair division is also performing in line with management forecasts. The number of cases acquired from inception until the end of April stands at around 3,300, some 950 of which have been settled. The board expects the number of settlements to accelerate as the year progresses.
As announced on May 26, 2022, the group, headed by executive chairman Alan Sellers, remains in negotiations with Volkswagen AG concerning the class action brought against VW and its subsidiaries. A further announcement will be made in due course.
::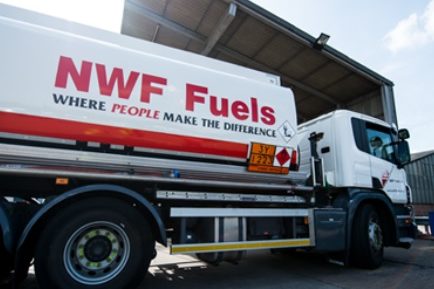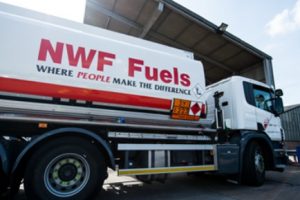 NWF Group, the Nantwich-based food, fuel and feed business, confirmed it has delivered a record year, in line with its trading update issued on May 10, 2022, and a materially stronger performance than had been expected at the beginning of the financial year.
In a trading update today it said the results demonstrate both the resilience of the group and its ability to deliver a good financial performance in volatile market conditions. Cash generation has remained strong and the group was cash positive at the year end, compared with reporting net debt last year.
In fuels, there was an outstanding performance which benefitted from very significant short term volatility in oil prices and periods when the UK market was supply constrained. The teams in the group's 25 depots have focused on maintaining service to existing customers which, at times, has involved trunking fuel across the country to meet regional shortfalls and adapting pricing strategies to mitigate exposure to the challenging commodity price fluctuations.
Food produced a strong performance across the year with warehouses at an effective operating capacity, and the achievement of significant efficiency improvements. The business has also been successful at passing on inflationary costs by working closely with customers and maintaining high service levels.
Feeds achieved a good recovery in performance in the second half with the business effectively managing the commodity market price increases and volatility, particularly in the final quarter. Positively, increases in milk prices have been implemented to ensure farmers are incentivised to produce milk, despite having higher energy, fertiliser, and feed price inputs.
Chief executive, Richard Whiting, said: "We have delivered a record result driven by high levels of service provided to customers across the group. The outperformance is principally attributed to the fuels division where there were both fuel availability issues and significant price volatility.
"Our depot-based operating model has again proved robust in providing service to local customers, whilst utilising our national supply agreements to ensure we maintain deliveries to all our customers.
"We entered the new financial year in good shape with strategic progress continuing and a more stable operating environment for the fuels division."