Manchester tech firm touted to achieve Unicorn status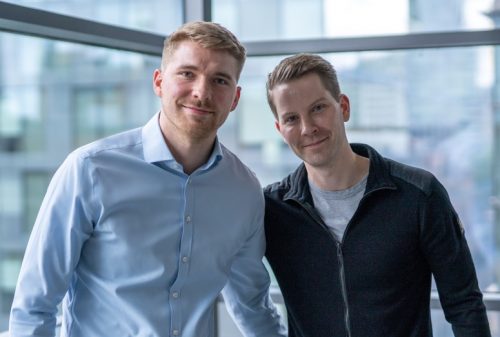 A Manchester tech start-up has been hailed for its potential to become one of Europe's next Unicorns, a billion-dollar company, within the next two years.
Connex One, based in Bauhus, Quay Street, is listed as a top 50 contender for Unicorn status in this year's Titans of Tech report by technology advisory and investment firm, GP Bullhound.
The company has undergone exceptional growth over the past year – surpassing 100% growth with astonishing product development.
The Titans of Tech report revealed more than 283 companies valued at in excess of $1bn in Europe, proving that, despite the rising inflation rates peaking at a 40-year high, growth companies are likely to shift focus with investors shifting from growth to profitability.
According to the Titans of Tech Report, Connex One is predicted to reach Unicorn Status within the next two years through signs of ambition and market position.
CEO Nick Mealey and CTO Richard Mealey founded Connex One in 2013 after an opportunity arose to revolutionise legacy customer engagement technology.
At the time, customer support software was traditionally on-prem, and enterprise companies had developed quite complex IT infrastructures over the years, with several end-point solutions stacked up.
This proved to be expensive, chaotic, and inefficient for the agents who had to use multiple software tools.
The founders say they are changing the way businesses communicate with their customers, with ease of use and efficiencies at the core of product development.
Connex One is a cloud-based, AI-powered omnichannel customer engagement platform that improves interaction efficiency and customer satisfaction with an all-in-one platform that goes through the entire customer engagement journey.
Now into their eighth year of trading, Connex One's platform is used by many of the largest global brands and employs more than 300 people across six offices in Europe, North America, Africa and APAC.
On the back of two consecutive years of triple-digit APR growth, Connex One is not planning to slow down. Nick Mealey said: "Our leadership team is opening an additional eight offices this year with the global team set to reach 1,000+ by 2024."
And, for the fourth year, Connex One has featured in the 'Top 100 Fastest Growing Tech Companies' in the Northern Tech Awards, held in Manchester last night (June 16). This time it climbed from 13th place in 2021 to sixth.
Nick Mealey said: "It's a real honour to be ranked this high after consistently growing for the past five years. This achievement is just the beginning of our global expansions and another step towards achieving Unicorn status and our target of entering the stock market with a $1.5bn flotation.
"I am extremely proud of our team across our global offices who have reached amazing milestones this past year, bringing much needed support and exceptional revenue growth for our clients. Not only do we see our CX platform growing and taking on new challenges, but we see our clients growing with us, and that makes us extremely proud."