Toys retailer announces change of leadership in Far East operations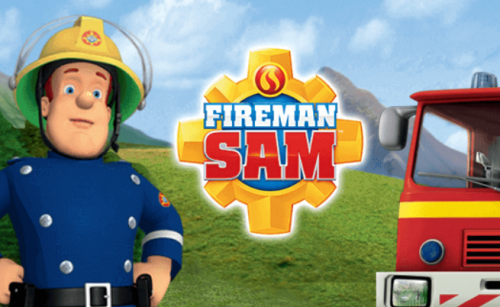 Oldham-based toys retailer, Character Group, announced a departure, and appointment, to the stock exchange today.
It said Michael Hyde has informed the group that he will be stepping down from his executive role as managing director of the group's Far East operations on December 31, 2022 to pursue other challenges.
While he will be relinquishing his executive duties within the group, he will remain on the Character board and become a non-executive director from January 1, 2023.
Character Group chair, Richard King, said: "On behalf of everyone at Character and all shareholders, we acknowledge and thank Mike for his loyal service and commitment to the business over the last 17 years.
"Over this period he has played a key role in the improvement and efficiency of our supply chain management, quality control measures and the development and motivation of our teams in Hong Kong and China. He hands over to a strong and competent team who will continue to build on the legacy he has established."
He added: "As a board, we are also delighted that he has agreed to continue in a non-executive capacity, which will continue to allow the business access to his skills and expertise."
The company has also announced that, with effect from July 5, 2022, Anthony Wood will be joining the company as general manager of its Far East operations.
Mr Wood has a degree in Manufacturing Engineering Technology and has worked in the manufacturing and logistics chain management industry since 2009, including more than four years managing manufacturing facilities in China.
He is also proficient in Mandarin Chinese, knowledgeable in Chinese business practices and nuances and has the experience and expertise to implement and further develop the group's strategy in sourcing, product development, quality assurance and quality control and direct shipping functions.
Jon Diver, joint managing director of Character, said: "We thank Mike for the dedication, passion, enthusiasm and motivation he has brought to Character over his time with the group.
"On behalf of us all we wish Mike and his family well as he embarks on the next stage of his career and look forward to continuing our collaborative partnership in his new capacity with us.
"At the same time, I also take this opportunity to welcome Anthony to Character and look forward to working with him and the Far East teams over the coming years to further fulfil our strategic objectives for the group's Far East operations."
Character Group stocks brands such as Goo Jit Zu, Peppa Pig ,Pokémon , Little Live Pets , Shimmer 'n SparkleInstaglam, Stretch Armstrong, Fireman Sam, and Scooby Doo.