Law firm expands with third office covering North West region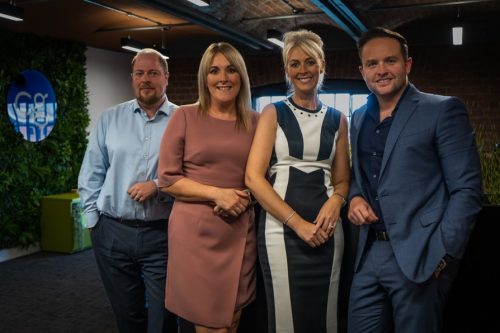 A Chorley-based law firm has expanded further by opening a third office in the region, with plans to recruit new staff already in place.
CG Professional, which has offices in Manchester and its Lancashire headquarters, has now opened a new site at Liverpool's Royal Albert Dock.
Founding partner, Louise Myers, said: "We now have a good spread and representation right across the North West region.
"We already had lots of existing contacts and clients in the Liverpool City Region and Merseyside, and it was the next logical step for us as a business to have an office base here as well."
She added: "Our move into the Edward Pavilion, Grade I-listed building on the Albert Dock, locates us in the heart of Liverpool and provides a modern workspace with collaboration spaces and break out areas in keeping with our other offices."
CG Professional was established in 2017 by founding managing partners Louise Myers and long-time colleague Stacey Turner. With the benefit of private investment and business support, Turner and Myers said they were able to develop a business culture different to other law firms.
Louise, who trained and worked in the city for a number of years, said: "From the very start we wanted to challenge the status quo and understood the importance of offering a 24/7 client centric approach to our services – and I believe that is exactly what we've done.
"In many ways Liverpool has challenged the status quo, too – successfully positioning itself as a key area for business in the region whilst retaining its own unique identity. We wanted to be part of that and demonstrate our commitment to the city and the businesses here.
"We'll be looking to grow and develop the clients and contacts we already have and expand our existing team, contributing to the already great calibre of lawyers in the city."