Deal making across the North 'remains resilient'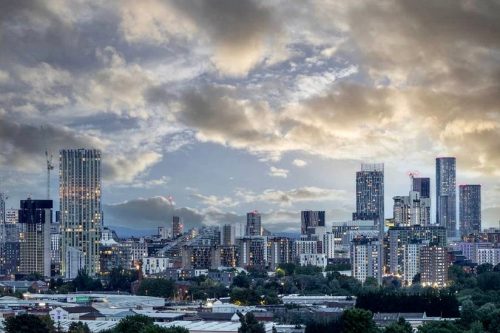 Deal making across the North of England has remained resilient in the first half of the year, according to new research.
Private equity houses across the North completed more than 20 deals worth £461m in the last six-months alone.
Data from CMBOR, the centre for Private Equity and MBO Research and funded by Equistone Partners Europe, reveals that the total volume of deals completed in the North during this time surpasses those seen collectively across Scotland, Northern Ireland, and Wales for H1 2022.
However, the total value of deals was significantly down compared with the same period in 2021, which recorded £12.2bn. This amount was skewed following notable acquisitions in that year.
There were eight transactions completed in the North West in H1 2022 worth a cumulative £158m, an 88.9 per cent decrease on the £1.4bn seen during the same period in 2021.
The region was fourth in the list of deal volumes across the UK, with London taking the lead in deal activity in 2022 with 22 completed deals to date.
Andi Tomkinson, Partner at Equistone Partners Europe, said: "It is promising to see that the UK as a whole and the Northern region's private equity markets are proving resilient in light of significant economic challenges.
"That is not to say investors are unaware of the turbulence ahead. There are clear pockets of distress however, many businesses have, and will continue to, remain active in the period ahead."
As for the wider UK, private equity demonstrated resilience across the board in the first six months of 2022, with 96 buyouts and an aggregate value of £19.7bn – the second highest H1 figure since 2007
TMT remained one of the UK's most profitable sectors, attracting sizeable deals worth up to £6.2bn in the last six months.
While financial services saw an 83.3 per cent decrease in deal value compared to 2021, there were some notable deals in the North West, including Vitruvian Partners £125m acquisition of International Finance Group.
Another key completed transaction for the North West in H1 2022 was the sale of Stockport-based Interactive Investor for £1.5bn. 
Professor Kevin Amess, Director of CMBOR at Nottingham University Business School, said: "The UK buyout industry's continued resilience is being driven by several key, high-growth sectors.
"The significant investment by private equity into TMT is a result of the sector having become absolutely core to the running of the global economy, while investment into healthcare continues to be powered by huge demand and significant public and private spending post-pandemic."