People: Knight Frank; Cushman & Wakefield; Uni of Manchester; Time Finance; H&H Reeds; AG Project + Building Consultancy

Knight Frank Manchester has promoted Chris Harrison and Emma Reynolds to partner.
At 34, Chris, head of residential valuations, becomes one of the firm's youngest partners and he said: "The support I have received in the two and a half years since I joined has been phenomenal, not just from colleagues in Manchester but across the firm.
"The market is still incredibly busy and my aim in the coming months is to grow the team and expand my client network."
Emma is part of the property asset management working alongside partner Paul Partington to look after some of Knight Frank's most high profile clients and trophy assets. She said: "I am very proud to be made a partner. We work closely with the other teams based in Manchester including Knight Frank's design for management team, led by Anthony Watson, which aims to make buildings more user friendly and efficient from the outset."
Head of office, David Porter, said: "Business is all about people. Chris and Emma are wonderful examples of people who go above and beyond for their clients to ensure they get the most professional and informed advice. I am really pleased that their talent has been rightly recognised."
::
Cushman & Wakefield has expanded its capital markets team in Manchester with the appointment of Tom Miller as associate director.
Miller has spent the past five years in Cushman & Wakefield's city investment team in London, where he was involved in high profile transactions including the acquisition of 18 Blackfriars Road for Hines, the disposal of Angel Square for Derwent London and the off-market acquisition of 15 Suffolk Street for Greycoat.
Following his relocation to the North West, Miller will be leading transactions across all sectors within the Manchester capital markets team, which is headed up by Bruce Poizer, who said: "Tom continues to thrive in the investment industry and has an incredibly strong track record in leading successful transactions for a variety of clients. It's fantastic to have Tom on board as we continue to grow our presence in the region.
"Graduate Surveyor Ben Watson joined the team earlier this year, and Will Elvidge joins us in September. Further appointments are in the pipeline."
Tom Miller said: "I'm excited to relocate to the North West at such a significant time. I'm looking forward to catching up with clients and establishing new connections in the region in the coming months, as well as being involved in our team's expansion."
Jeremy Beckett, head of Cushman & Wakefield's national capital markets team, said: "We are targeting strong growth across our national capital markets business and look forward to continuing to provide a first class service to our clients."
::
A number of academics from The University of Manchester have been recognised for their knowledge and expertise by being elected as Fellows of the British Academy.
Dr Melanie Giles, Prof Penny Harvey and Prof Hilary Owen are among 85 scholars to be elected to the prestigious fellowship this year. David Olusoga, Prof of Public History, has also been awarded with an Honorary Fellowship in recognition of his broadcasting and public engagement work.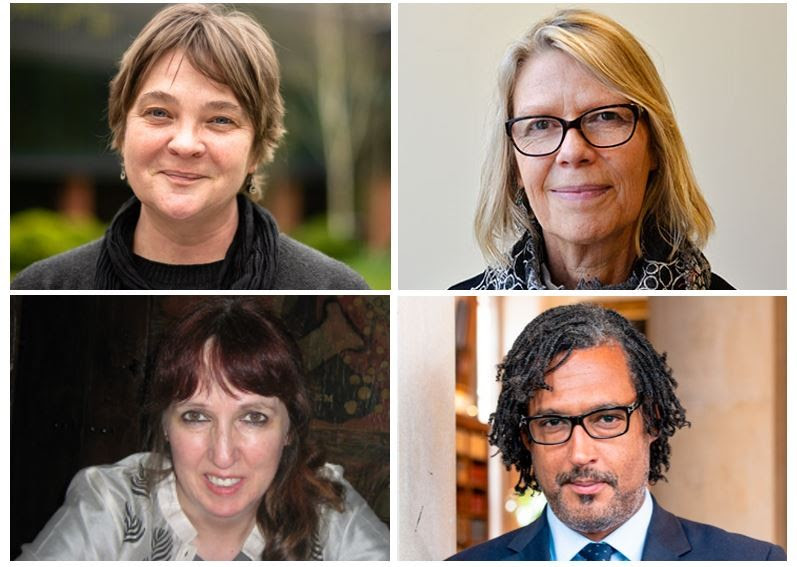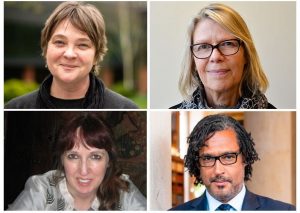 Founded in 1902, the British Academy is the UK's national academy for the humanities and social sciences. It is a Fellowship of more than 1,600 of the leading minds in these subjects from the UK and overseas.
Current Fellows include the classicist Professor Dame Mary Beard, the historian Prof Sir Simon Schama and philosopher Prof Baroness Onora O'Neill, while previous Fellows include Dame Frances Yates, Sir Winston Churchill, Seamus Heaney and Beatrice Webb. The Academy is also a funding body for research, nationally and internationally, and a forum for debate and engagement.
Welcoming the Fellows, the new president of the British Academy, Prof Julia Black, said: "With our new Fellows' expertise and insights, the Academy is better placed than ever to open new seams of knowledge and understanding and to enhance the wellbeing and prosperity of societies around the world. I congratulate each of our new Fellows on their achievement and look forward to working with them."
::
Time Finance has appointed Paul Seddon as head of credit. In this newly-created role, Paul will help to strengthen and shape the firm's asset finance proposition as it continues to increase its lending to UK SMEs looking to invest in business-critical equipment.
Paul brings more than 40 years' experience to the role having built a credible career in risk management, with an increasing focus on managing commercial asset finance portfolios through underwriting and monitoring of agreements. Paul joins Time Finance having held roles at Aldermore Bank, Alliance and Leicester Commercial Finance, Handelsbanken, and Royal Bank of Scotland.
In his new role, Paul will work closely with the director of risk to help develop and shape Time Finance's credit risk framework, appetite, and policies as well as deliver its asset based lending proposition.
Paul said: "The opportunity to join Time Finance was an exciting prospect and comes at a crucial time, whereby contributing to the growth of UK businesses is essential for the health of our economy and enabling adequate access to finance is key. I look forward to working with the wider business to ensure that credit decisions are made on fair and solid judgement, and that funds are administered swiftly so that our clients can move forward with their investment and growth plans."
Lorraine Neyland, director of risk of Time Finance, said: "Paul is a fantastic appointment for our team. With a proven track record behind him and a wealth of experience in the asset finance industry, he will be a great addition to the business. His role will be essential in helping us to strengthen our proposition to market and continue our growth strategy as we look to increase our support for businesses looking to invest, grow and thrive."
::
H&H Reeds has appointed Steve Grimshaw as business development manager to support the growth and development of its creative, digital, signage and print services across the North West of England and South West Scotland.
Steve will be responsible for supporting existing portfolio relationships, as well as exploring new opportunities and securing new clients that share the environmental ethos of the company. With a background in local and regional strategic business development and data communications, Steve has solid experience built through senior roles with Cumbria Newspapers, Newsquest Cumbria, and more recently, Bidfood.
A progressive and innovative design, web, and digital marketing firm operating from Penrith and Carlisle, H&H Reeds has more than 140 years' of experience in signage and printing.
Steve said: "This is a really exciting opportunity for me to join a forward thinking business with a focus on sustainability. I am looking forward to working with the team here at H&H Reeds to create innovative solutions for our customers, across our unique portfolio."
Jonathan Nagle, head of sales and marketing, said: "This is an exciting time at H&H Reeds, as we continue to diversify and grow the business. We enable our customers to engage with their target audience by working with them as a valued extension of their team. Steve has proven success in building long term partnerships within the region and will be a great addition."
::
AG Project + Building Consultancy (AG), located in Preston, Manchester, and Sheffield, has promoted three key staff to its board of directors.
Kirsty Robinson, Tom Hargreaves and Dan Metcalf join managing director Jonathan Shaw and finance director Andrew Whittle on the board of the growing property consultancy as operations director and directors, respectively.
Operations director Kirsty joined AG from JYM Partnership in 2016 and progressed from being office manager to playing a key role across the firm and helping grow AG to its current position as a nationwide consultancy.
Having joined AG from Arcus Consulting in 2014, director Tom Hargreaves has delivered a wide range of high profile schemes for clients including Boohoo, Lancaster City Council and The Hut Group. Tom has also overseen the growth of the firm's Manchester office.
Director Dan Metcalf joined AG from Hollis Global at the beginning the pandemic and, as head of commercial building surveying, he took the team of three and has grown it into a 10-strong team.
Jonathan Shaw said: "The commitment and dedication of Kirsty, Tom and Dan has been instrumental in making our vision and mission a reality over the past two years, despite the difficult times caused by the pandemic.
"They are a strong, collaborative leadership team and we believe they're the right people in the right seats, playing to their strengths to ensure the business continues to grow as planned.
"I welcome them to the board of AG and look forward to us working together to implement our five-year plan to make AG a national player in building and project consultancy."