THG boss Matt Moulding gifts £820k of shares to friends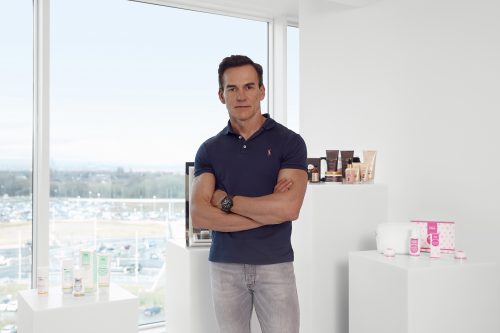 THG co-founder and chief executive, Matthew Moulding, has gifted almost £821,000-worth of shares in the Manchester online retailer to his friends.
In a notice posted on the London stock exchange this afternoon, the group revealed that Mr Moulding bought 1,169,000 ordinary voting shares in the group, priced at 70.2287p per share.
This is worth £820,973 in total.
At the time the notice was published, shares in THG were priced at 66.03p per share.
The note said: "Matthew Moulding immediately gifted 1,169,000 ordinary shares to various friends, none of whom are classified as persons closely associated with Matthew Moulding, for nil consideration."
Earlier this week the health and beauty retail giant announced it had ended a £1.1bn agreement with Japan's SoftBank blaming "global macroeconomic conditions."
The two parties had announced in May 2021, a multibillion-dollar deal with SoftBank for it to take a £520m stake in THG, through its subsidiary SB Management
The investment deal also gave SB Management a £1.1bn option to take a 19.9% interest in THG Ingenuity, which was to be separated from the group within 15 months.
However, earlier this week THG said the call option with SoftBank would not now go ahead.
Softbank continues to own a 6.5% stake in the tech firm.
The move follows an announcement last month that two investment firms that were considering a £2bn bid for THG had confirmed they would not be making a formal offer.
Soon after, Candy Ventures also ruled itself out of bidding for THG.
THG raised £1.88bn when it completed its IPO in 2020, and its share price initially soared as its market valuation hit £9bn. Today it was priced at £847.64m.