JLR unveils familiar tale of woe – but says microchip supplies will improve this year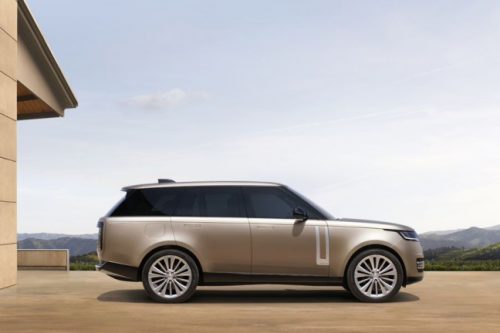 Luxury car maker Jaguar Land Rover's first quarter financial figures presented a similar picture to previous announcements, as semi-conductor supply shortages hit production levels, leading to losses, despite record order levels.
The results were compounded by the slower than expected production ramp up of the New Range Rover and Range Rover Sport and the impact of COVID lockdowns in China.
The group, which has production plants at Halewood in Merseyside and Solihull and Castle Bromwich in the West Midlands, posted figures for the first three months of its financial year, to June 30, 2022.
Revenue was £4.4bn in the first quarter of financial year 2023, down 7.6% from the fourth quarter of fiscal year 2022, reflecting the lower wholesales, the finished cars that JLR sells as a business.
The loss before tax in the quarter was £524m with a negative 4.4% EBIT margin before a £155m favourable exceptional pension item.
The loss primarily reflects the lower wholesale volumes with a weaker Range Rover and Range Rover Sport mix due to the ramp up, as well as unfavourable inflation – a £161m deficit – and currency and commodity revaluation – loss of £236m – year on year.
Free cashflow turned negative in the quarter to -£769m, primarily reflecting -£616m of unfavourable working capital movements.
JLR's total order book now stands at almost 200,000 units, up around 32,000 orders from March 31, 2022, with its three most profitable models, the New Range Rover, New Range Rover Sport and Defender accounting for in excess of 60% of the order book.
The manufacturer's Refocus transformation programme delivered £250m of value in the first quarter and is on track to deliver a target of £1bn-plus improvements in the year to help mitigate the impact of inflation.
JLR ended the quarter with total cash and short term investments of £3.7bn and the undrawn revolving credit facility reduced, as scheduled, from £2bn to £1.5bn in July, resulting in total liquidity of £5.2bn.
However, JLR said its financial performance is expected to improve significantly over the year with chip supply expected to improve through enhanced supplier engagement including long term partnership agreements, as well as ramping up New Range Rover and Range Rover Sport production.
It said it continues to target achieving a five per cent EBIT margin and £1bn positive free cash flow over the full financial year.
The medium and longer term financial targets under the Reimagine strategy, underpinned by the Refocus transformation programme, remain unchanged, including improving EBIT margins to 10% or more by fiscal year 2026 and improving free cash flow to achieve zero net debt in financial year 2024.
Chief executive, Thierry Bolloré, said: "Our strategy to deliver the future of modern luxury to our clients continues at speed, as we accelerate our plans for an electric-first, brand-led business.
"Although headwinds from the global semiconductor supply and COVID lockdowns in China have impacted our business performance this quarter, I am pleased to confirm that we have a completely reinforced organisation setup to respond to the semiconductor crisis.
"This is now starting to recover production growth to achieve greater volumes and will allow us to take advantage of our record order book in the second quarter."
The car maker said its Range Rover BEV will be launched in 2024 as part of six new Range Rover, Defender, and Discovery models planned by the end 2026.
And the transformation of Jaguar into an all-electric luxury brand remains on track with the first new vehicles to be revealed before the end of 2024.