JD Sports sells Footasylum to German asset management firm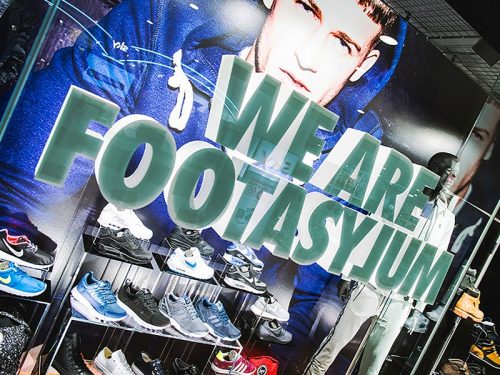 Sportswear retailer JD Sports Fashion has sold Footasylum to German asset management firm Aurelius for £37.5m.
Britain's competition watchdog last year ordered JD Sports to sell Footasylum, which operates 65 stores, on the basis that it could heavily reduce competition.
The Competition and Markets Authority (CMA) had been investigating the deal since JD Sports announced it had agreed to buy its smaller rival for £90m in March 2019.
At the time Peter Cowgill, the former outspoken chair and chief executive of JD, was incandescent over the CMA's ruling citing that he "fundamentally disagreed" its decision.
JD this morning said it "has cooperated with the CMA throughout the divestment process," including finding a suitable buyer that met CMA's key criteria.
Kath Smith, Interim CEO of JD, said: "I would like to sincerely thank the teams at Aurelius and Footasylum who worked collaboratively with the CMA to agree this transaction. We wish both parties every success for the future."
Footasylum's new owners said they were 'eager to unlock' the retailer's full potential.
Dr Dirk Markus, founding partner of Aurelius, said: "Footasylum has long been a staple of the UK high street and go-to shop for customers seeking high-end branded sportswear.
"As a standalone business, Footasylum has the potential to become an innovative retailer of sportswear and we are eager to unlock the company's full potential.
"We believe that Aurelius is ideally placed to support Footasylum's transformation, which will be backed by our extensive operational expertise within the retail, digital and wholesale channels."
Tristan Nagler, partner at Aurelius added: "Footasylum is a strong and trusted brand in the UK and we are very excited to begin this journey with a highly successful company.
"Throughout the acquisition process, we have been impressed by Footasylum's 'hyper local' approach which seeks to serve the local community.
"We look forward to working with the company to harness its online offering and emulate its high street success."
Law firm Addleshaw Goddard advised JD Sports Fashion on its sale of FootAsylum.
The 40-person AG team was led by partner Roger Hart and included David Auty, Michelle Davis-Ratcliffe, Emma Bowman, Samantha Jones and Simeon Laird.