North West business briefs: Better Off Fund; Alcedo Care; Everton FC; ICT Reverse; Lakes Ice Cream; DA Language; Soap Media

A new package of practical support, advice and access to finance is being offered to people currently out of work in the Liverpool city region.
The Better Off Fund will offer a fully-financed programme of support for anybody looking to enter or re-enter employment in the region. It will provide travel passes, free childcare, lunch expenses, mobile phone top ups and individual grants for training and upskilling. This scheme will also deliver specific training in managing personal finances, building confidence, preparing for interviews and developing digital and social media skills. Training can be accessed both on and offline at a range of community-based locations.
The Better Off Fund is a National Lottery-funded programme and The Women's Organisation, based in Liverpool city centre, will be the primary delivery partner. Engagement and client relationship co-ordinator at The Women's Organisation, Germaine Fryer, said: "We are living in unprecedented times. We're facing a poverty crisis the likes of which many have never and may never experience again in our lifetime. And it only looks set to worsen as autumn approaches.
"The media is referring to the cost-of-living squeeze as historic and is suggesting the country is on the brink of financial cataclysm. We have already weathered the social and economic impact of Brexit, the pandemic, cuts to Universal Credit, and rising fuel and food costs, and still inflation continues to surge at an alarming rate. We're at the point where, for almost all of us, every pound and every penny are accounted for in order to simply live. Put simply, these rises are unaffordable.
"It is heart-breaking to see the impact all of this is having on our clients and service users. Which is why it means so much that we are able to offer some small lifeline to those facing the gravest financial insecurity. We want to get the message out as far and as wide as possible so that as many people in the Liverpool city region can benefit from the opportunities the fund provides."
The team managing the Better Off Fund is appealing to individuals or service providers in the Liverpool City Region who may benefit in any way from the opportunities the fund provides, to get in touch
::
North West home care provider, Alcedo Care Group has invested £100,000 in a purpose-built corporate exhibition-style vehicle to support its expansion plans and achieve its target of recruiting more than 1,000 new care professionals by the end of this year.
The vehicle will enable the company to take its brand 'on the road' reaching potential new employees in the North West and beyond. The first of its kind in the care industry, the vehicle has been designed and fully fitted to a bespoke specification featuring an office-style meeting room, wall-mounted television screen and a reception area with welcome refreshments.
Group head of recruitment for Alcedo Care, John Townley, said: "The new vehicle will really support our focus on recruitment ensuring we stand apart from others in the industry. As we continue to grow and expand, we need to recruit the right people with shared values and standards who may be looking for a new and exciting career in care.
"Having our own purpose-built portable office will enable us to get out into local communities and really engage with people, communicating the exceptional range of care services that we provide and our commitment to continued professional development and career opportunities for the right people. We will also be able to interview and process applications for the right people who step on board."
A full time events manager, Adam Garvey, has already been appointed to manage the day-to-day logistics of the vehicle and coordinate its activities across the region starting with a visit to each of Alcedo's 13 offices and attendance at large organised events this summer including the Southport Flower Show this month and annual Blackpool illuminations switch on in September.
::
Everton FC and international tyre manufacturer Davanti Tyres have announced a renewed, multi-year extension of their global commercial partnership. The deal will see Davanti, a long-standing club partner since 2017, remain as Everton's 'Official Global Tyre Partner'.
The ongoing partnership enables the club to continue to support the brand's objective to further increase its presence in the UK, Europe, Middle East, Far East and South America.
The renewal will also allow Davanti to benefit from enhanced exposure across Everton's digital channels and at Goodison Park on matchdays.
Richard Kenyon, chief commercial and communications officer at Everton, said: "We are pleased to confirm this partnership renewal and would like to thank Davanti for extending their commitment to the club. Our partnerships team has worked closely with Davanti over the past five years to help develop its brand internationally and it has been really pleasing for us to play a part in their growth – growth which we are sure will continue as our partnership develops in the years ahead."
Peter Cross, general manager of Davanti Tyres, said: "Last season demonstrated just how much passion Evertonians have for their great club, and after five years of partnership with Everton we really feel a part of the club's journey."
::
A Morecambe firm has answered a call to help Ukrainian refugees currently staying in North Lancashire to work and to stay connected with families at home.
ICT Reverse, based on White Lund Industrial Estate, has donated a number of laptops to the Caton and Friends for Ukraine community support group to help families remain in contact with loved ones back home.
Jorj Haston, from the group, said: "We are volunteers working with the Caton and Friends for Ukraine community hub for Ukrainian families living in the Lune Valley and surrounding areas and we have several families that don't have access to any IT equipment. Many are struggling, particularly if they have children or are trying to work from home and want to stay employed while they are here in the UK.
"We made an appeal for support and thankfully ICT Reverse answered the call. We can now support a few people to get online and continue their studies or their work. It also enables them to keep in contact with their family back in Ukraine more easily. The men aren't allowed out of the country at the moment in case they need to be conscripted, so it is really, really important we do what we can to help families stay connected to partners and families at this time.''
Craig Smith, managing director of ICT Reverse, said: "Last year we worked on a similar scheme called laptops For Kids that helped children with their learning during COVID and this is a very similar idea. Sustainability is at the heart of everything we do, and we have remodelled and restored some laptops that we have collected and got them back into full working order so they can be used again."
::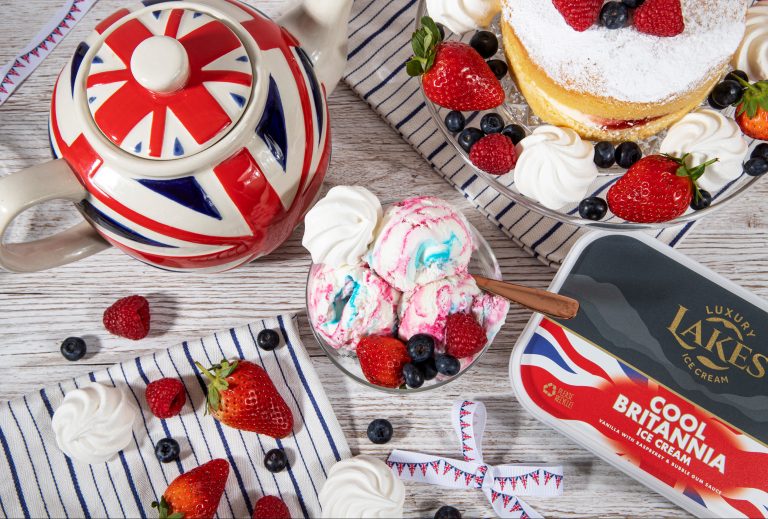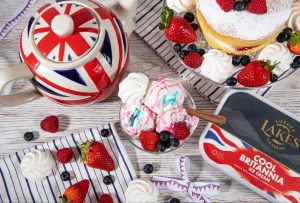 An ice cream manufacturer is ready for the summer rush after using technology to transform the Lake District business, with the support of Made Smarter.
Lakes Ice Cream, based in Kendal, makes 1.2 million litres of ice cream each year and distributes all over the UK. It has invested in data and system integration tools that link key business operations, including order processing, manufacturing, stock control, sales, distribution and accounting.
The technology has replaced traditional manual, time-consuming and paper-based processes, sped up communications within the business, and freed the small team of 15 employees to focus on more high-value and skilled tasks, such as developing new recipes, flavours and products. The investment is helping Lakes Ice Cream decarbonise by eliminating paper-based processes and activating delivery route optimisation which reduces fuel use.
Lakes Ice Cream, which has experienced a 40% increase in turnover, was supported by Made Smarter's North West Adoption programme, which helps SME manufacturers to adopt new technologies to increase productivity, achieve sustainable growth, and create new high value jobs. James Stephens, managing director, said: "From the first conversation they (Made Smarter) have supported our digital transformation, offered their expertise and given us that confidence in starting our digitalisation journey. The technology investment, which was matched funded by Made Smarter, has had an incredible impact, making everything easier. It has made us excited for the next stage."
Donna Edwards, director of Made Smarter's North West Adoption, said: "The summer holidays are the perfect opportunity to celebrate the manufacturers of all the delicious ice-cream we will be enjoying. It is a fantastic example of the impact that data and systems integration technology can have on a business to drive productivity, efficiency, sustainability and growth."
::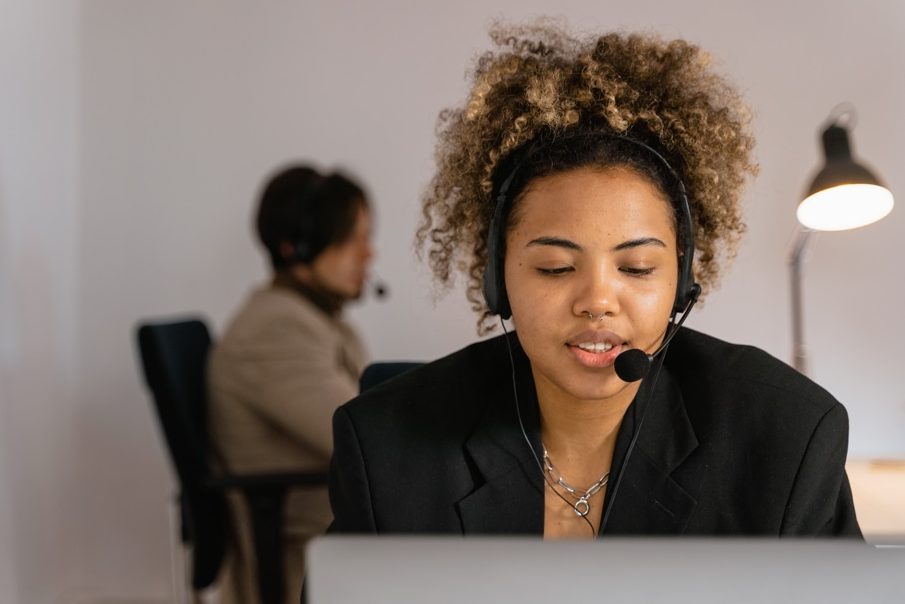 Manchester-based DA Languages is providing its expertise to Covéa Insurance to support non-English speaking customers and those with limited ability to communicate in English, ensuring that language barriers are removed to allow access to insurance products and services.
Through this partnership, customers are connected to a three-way call with an interpreter to facilitate telephone conversations with Covéa, the UK underwriting business of French mutual insurance group Covéa.
Vicki Heslop, director of customer experience at Covéa Insurance, said: "Putting customers at the heart of what we do is fundamental to our business which means building products, processes and services around customers' needs. Supporting customers with vulnerabilities is a core part of this involving extensive training for our people, changing wording in our communications and policies and removing potential barriers by providing additional services such as translation and access to sign language support."
Matthew Taylor, managing director at DA Languages, said: "At DA Languages, we understand the need for straightforward communication. Our company is built on the belief that everyone should be able to access essential services, no matter the language they speak."
DA Languages has been supporting thousands of limited and non-English speakers (including BSL) in the UK to access essential services for more than 20 years. Covering in excess of 450 languages and dialects, DA Languages' aim is to reduce language barriers with remote (telephone and video) interpreting, face-to-face interpreting and written translation.
::
Preston-based digital marketing agency, Soap Media, has partnered with One Tree Planted and planted 1,000 trees in celebration of new business wins.
One Tree Planted is an international non-profit organisation that was established in 2014. Its vision is to make it simple for anyone to help the environment by planting trees where they're most needed. It has partnerships with individuals and businesses, including Reebok and Facebook, across 43 countries and has, so far, planted more than 40 million trees all over the globe.
This partnership comes after Soap Media set itself the goal of reducing its carbon footprint and giving more attention to its corporate social responsibility. Trees provide a great opportunity to combat the negative impacts of climate change as they purify the air and provide habitat to more than 80% of the world's terrestrial biodiversity.
Working on a 100-1 model, Soap will be planting 100 trees per new client in destinations where deforestation is rife. Having won 10 new clients this year so far, the agency has already planted 1,000 trees in 2022, and will continue to plant an additional 100 each time it takes on a new client.
CEO and co-founder of Soap Media, Markerle Davis, said: "Taking steps towards improving our carbon footprint is something we feel extremely passionate about. Although we've always had environmental initiatives in place, we want to start taking further steps to become more environmentally and socially focused."