City round-up: Pets at Home: Carr's Group; Together; Urenco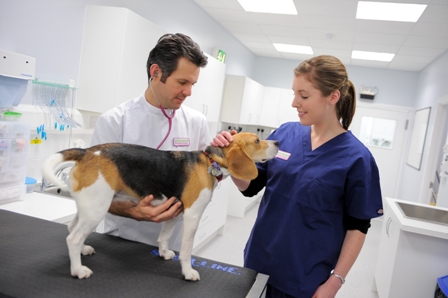 Cheshire's Pets at Home Group said it has delivered a strong first quarter, in a trading update today.
Lyssa McGowan, newly appointed group chief executive at the Handforth-based business, said: "Our performance has remained strong in the first quarter, underpinned by continued customer growth and high levels of retention.
"We operate a unique omnichannel model, in a market in structural growth, where the passion and expertise of our colleagues and partners is a key competitive advantage.
"I would like to thank them for their warm welcome, their continued efforts in helping our record number of customers care for their pets in these challenging times, and their ongoing commitment to building the best pet care business in the world."
Total group revenue rose by 7.1% to £404.7m, with group like-for-like1 (LFL) revenue up six per cent, reflecting broad-based growth throughout the quarter, to July 21.
Retail revenue increased by 6.6%, and LFL revenue was up 5.6%. All channels remain in growth, with Store LFL of 4.3% and Omnichannel LFL of 13.5%. Omnichannel participation of retail revenue was 16.7% in the quarter, compared with 15.8% for financial year 2022.
Vet Group revenue increased by 11.2%, with LFL revenue up 8.6%. LFL customer sales across all First Opinion practices were up 4.6% and LFL Joint Venture fee income up 9.6%.
There was continuing growth in new customers and strong retention of the 1.1 million customers acquired last year, combined with the non-discretionary nature of the group's affordable pet care proposition, supporting ongoing growth in spend.
Sign ups to the Puppy and Kitten Club continued at pace, averaging 25,000 per week, three-fold higher than pre-pandemic, and creating a 12-15 year growth opportunity over the full pet lifetime.
New client registrations across the First Opinion veterinary practices remained strong, averaging more than 8,500 per week, growing the active client base to 1.7 million.
The number of active VIPs increased 10.7% year on year to a record 7.4 million, with the strategic focus on deepening customer relationships resulting in 27% of all VIPs shopping across more than one channel, up 14% year on year.
The number of subscription plans across the group grew 16% year on year to more than 1.5 million, generating in excess of £135m in annualised recurring customer revenue, representing around eight per cent of group customer revenue.
Pets at Home said its balance sheet remains robust, with net cash of £40.2m and good liquidity through its recently renewed £300m revolving credit facility until 2027. The vast majority of currency requirements are hedged over the next 12 months, and the group is progressing its previously announced £50m share buy back programme.
There is no change to sales and margin outlook, and the group continues to expect full-year underlying pre-tax profit, including the impact of the IAS38 accounting policy change, to be in line with analyst consensus, which is currently £131m, with a range of £127m-£136m.
Russ Mould, investment director at Manchester investment platform, AJ Bell, said: "Britain loves its pets like few other nations and there was further evidence of that in the latest trading update from specialist retailer Pets at Home.
"The company itself has emphasised that spending in its shops should be fairly resilient – dogs and cats still expect their food bowls to be full whatever the economic climate – and it seems to be playing out that way as its first quarter update reveals sustained demand.
"Items like pet food purchased for furry friends don't seem to be experiencing a slide in demand impacted by higher prices, perhaps because that outlay typically represents a modest portion of overall household spending.
"The pandemic also saw the UK's pet population increase as people welcomed lockdown puppies, kittens and other cute critters to their home.
"While some may have subsequently lost interest in their new additions, the emotional attachment involved means the majority of pet owners will still keep catering to the needs of their furry friends."
He added: "Pets at Home does face competition from non-specialists like the supermarkets, although because it offers grooming and veterinary services under the same roof, it has a convenience factor which rivals can't match.
"Successful loyalty schemes are also supporting customer retention, even if the spiralling cost-of-living crisis is going to put Britons' commitment to their pets to the test."
::
Carr's Group, the Cumbrian agricultural and engineering business, said trading, for the 21-week period to July 30, has been in line with the board's expectations, in an update today.
In Speciality Agriculture, while raw material costs continued to rise significantly, sales margins were notably improved in all markets as price rises have been passed on to customers. Volumes in the UK and Ireland remained solid, supported by strong farmgate prices. However, USA volumes continued to be impacted adversely by a reduction in beef cattle herd size due to drought causing a shortage of grazing.
UK Agricultural Supplies traded well during the period, with continued high activity levels in retail and machinery and with the market absorbing the impact of cost inflation in fuels and feeds. Since the spring, dairy feed volumes have held up but there has been a reduction in volumes of beef and sheep feeds as customers limit expenditure on inputs.
Engineering continued to benefit from high levels of work supported by a strong order book. Financial performance, however, remained below management expectations due, in part, to supply chain delays for some components of orders for robotics, and the ongoing costs incurred to achieve completion of a key project in the engineering solutions business.
Working capital requirements have continued at higher levels as reported in April due to the inflationary impact from increased raw material costs and selling prices with the effect that debt levels continue to be higher than the prior year. Undrawn facilities at June 25, 2022, were £28.4m.
A second interim dividend of 1.175p per share will be paid on September 30, 2022. The ex-dividend date will be August 25, 2022.
In January, the board announced a review of the strategic options for each of the group's three divisions with the intention to grow shareholder value. That review is nearing completion and the board expects to make a separate announcement shortly.
The board also announced today that, after an extensive search process, it has appointed Peter Page to the role of chief executive. Peter has served as chairman of Carr's Group since January 2020, having joined the board in the previous year.
Neil Austin, who has been with Carr's as chief financial officer for nine years, has informed the board of his intention to stand down as a director of the group at the next AGM, scheduled for January 2023, to take up a new role as CFO of the Westmorland Family, headquartered in Cumbria.
Searches have commenced for a non-executive chairperson, led by senior independent director, John Worby, and a successor CFO.
As previously announced, Shelagh Hancock and Stuart Lorimer will join the board as independent non-executive directors on September 1, 2022, bringing significant sector and plc board experience to Carr's Group.
John Worby said: "I am delighted that Peter has accepted the board's invitation to take up the role of CEO. During his time with Carr's, he has built strong relationships with the management team and wider stakeholders of the group.
"With a background in animal science and agriculture, Peter has a strong track record of building and developing successful businesses in international markets. The board unanimously concluded that he is best placed to lead the group through its next phase. The appointment will enable the previously announced strategic review to be completed swiftly and ensure Carr's has the right management for its successful implementation."
Peter Page said: "I am excited to have the opportunity to lead Carr's Group as we finalise and implement our long term strategy. I have developed a good understanding of the group, its businesses and people, and I look forward to leading the next phase of growth.
"We are all very grateful to Neil Austin who has given so much to the business over the past nine years and provided steadfast support to the board during a challenging period. We are pleased that Neil will remain in post until January 2023, ensuring a smooth handover."
::
Cheadle-based finance group, Together, released a trading update for the quarter to June 30, today, saying it has maintained its progress from the previous period.
Chief executive designate, Gerald Grimes, said: "We have maintained our positive momentum into the fourth quarter, with originations up 25.2% on Q3 and reaching record levels in June.
"We also continued to shape our business for an exciting future, further advancing our transformation agenda and adding £1.4bn of facilities to our funding structure since the end of March.
"With demand for our types of lending products expected to grow strongly, Together is well placed to help increasing numbers of underserved customers to realise their ambitions and to deliver our ambitious growth plans."
The group said it maintained the controlled growth in its lending volumes during the quarter with average monthly lending up 25.2% on the previous quarter at £293.8m (Q3'22: £234.7m) and achieving record originations of £304.1m in June. Weighted average origination LTVs remain very conservative at 61.8% for the quarter (Q3'22: 60.3%).
Together added significant additional diversity and maturity to its funding during the quarter, upsizing its Lakeside securitisation programme (LABS) from £500m to £700m, issuing its inaugural 2nd charge residential mortgage backed securitisation (RMBS) for £349m and completing a third small balance commercial real estate mortgage backed securitisation (CRE3) for £365m. Since the year end it has also issued the £499m 1st charge TABS7, its seventh RMBS and the largest public securitisation to date.
In February, Together announced it was working with advisors and shareholder to explore a range of strategic options in relation to its ownership structure. It said: "While we received significant interest from potential investors, in light of the current market conditions our shareholder has decided not to pursue these opportunities at this time. We will continue to pursue other initiatives to support our growth plans."
Looking ahead, it said the UK's economic outlook has become more uncertain as global supply chain disruption and increasing energy and non-energy inflation, intensified by the war in Ukraine, have led to a tightening of monetary policy and rising interest rates. Despite this economic uncertainty, with a clear purpose, successful multi-cycle track record, strong diversified funding and its transformation agenda well under way, Together is well placed to support increasing numbers of customers and to play its part in supporting the UK economy."
::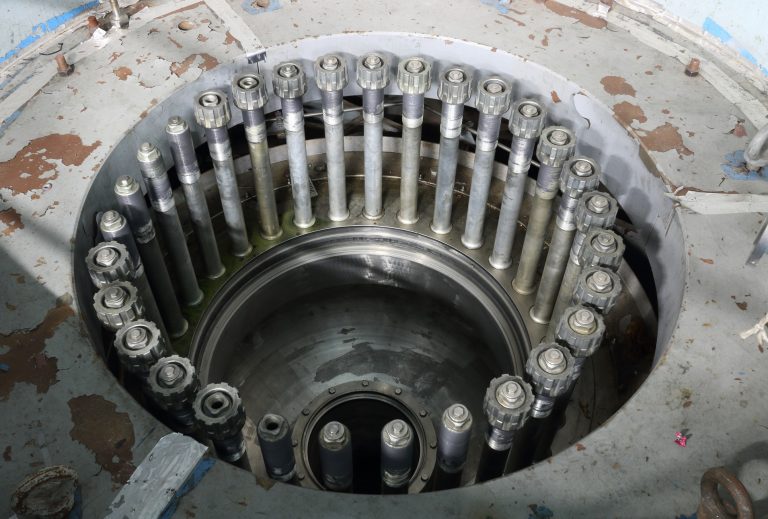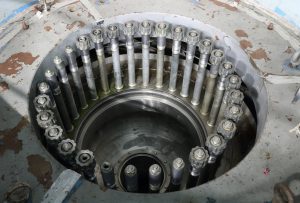 Urenco, the uranium processing specialist which is based at Capenhurst, near Chester, announced its interim results for the six months to June 30, today, which revealed an increase in revenues, but a fall in EBITDA.
Revenue awas €615.4m, compared with €565m the previous year, while EBITDA stood at €280m, against €322.9m a year ago. Net income was €90.1m, up from €84.8m.
Cash generated from operating activities strengthened to €492.3m, compared with €229.1m a year ago, resulting in net cash at June 30, of €187.9m. This was an improvement of a €11.5m net debt at December 31, 2021.
The order book was up by 30% since the start of the year to €11.3bn, supported by both significant new contract wins in the period and higher forecast deliveries under existing contracts.
Boris Schucht, chief executive of Urenco Group, said: "Urenco's half year results for 2022 demonstrate our performance and durability.
"We have benefitted from the steady relaxation of COVID-19 restrictions worldwide. Sadly, we have seen the emergence of another crisis with the conflict in Ukraine. As a company, we have been deeply concerned with the developments in the country, the home of one of our customers, and our thoughts and solidarity are with all the people who are suffering there. At the outset of the conflict, we terminated our contract with a Russian counterparty. We remain in contact with our customer in Ukraine and continue to offer our support."
He said Urenco's finances remain healthy.
He added: "In light of recent tragic and unprecedented global developments and the impact they have had on the market, we are responding by adjusting our strategy. We are planning ahead for future nuclear energy security needs and to support our customers. A large part of this adjustment is addressing our future capacity, and we are assessing where we can add new plants and hire and train new people so we can increase production of enriched uranium. Our progress on advanced fuels also continues apace."