Law firm increases bonus pool following 5.5% improvement in record annual turnover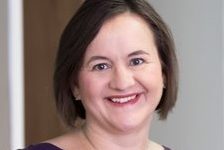 Law firm, Mills & Reeve, has increased its staff profit bonus pool following a 5.5% increase in annual turnover, to a record £131.2m.
The firm also hailed the relocation of it Manchester office to the city's Circle Square last year, which has led to an increase in headcount and a 14% boost to fee income.
During the year Mills & Reeve opened its seventh office, in Oxford.
The results show an all staff bonus pool of £2.4m, which is £200,000 more than last year.
This means anyone working full time for the whole financial year received £2,231, while the bonus for those with five years' service or more was £2,566.
During the year the firm reported an improvement in client metrics in all key areas, with client recommendation and client satisfaction both 91% (+2%), and client loyalty 90% (+5%).
It achieved a first ever ranking in the Thomson Reuters Top 20 UK Law Firm Brand Index, and a best ever position (18th) in the UK 100 Best Companies to Work for list – featuring for an unparalleled 19 years running.
Meanwhile, a record 13 principal associates were promoted to partner.
Caroline Hanratty, partner and acting head of the Manchester office, said: "It has been an excellent year which has seen all our teams produce a strong performance.
"Our move to Circle Square, which is at the heart of Manchester's innovation corridor, has been a great success and headcount has increased significantly with investment in several high profile lateral hires.
"Our presence in key sectors has been boosted by client wins and increased instructions from existing clients."
She added: "We are proud of our culture and investment in our people who are the cornerstone to our success, and we look forward to another excellent performance over the next 12 months."
Senior partner, Justin Ripman, said: "It is an important part of our culture that everyone shares in the financial success of the firm and our all staff bonus is a great example of this. We recognise the importance of the bonus and the way in which we calculate and allocate it differentiates us from many other firms.
"Being able to pay a bonus, reflecting the great performance of the firm, is really pleasing."