OCU Group snaps up telecoms provider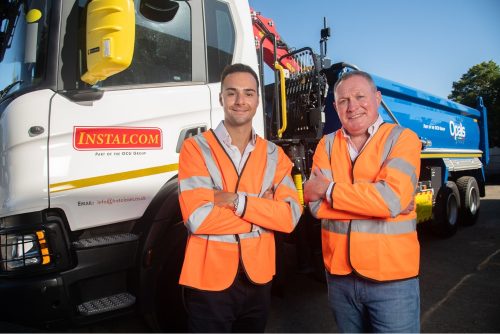 Full fibre network provider Instalcom is expanding its presence cross the South and East England with the acquisition of telecoms provider Opals (UK) and Opals Services.
Stockport headquartered Instalcom, a division of OCU Group, a multi-utility services specialist operating within regulated infrastructure markets, including electricity, rail, water, gas and telecoms, said the deal will provide the group with specialist fibre experience.
Opals provides telecommunications infrastructure services across all disciplines of digital communications networks from its headquarters in Peterborough.
Vince Bowler, Managing Director of Instalcom, said: "The acquisition of Opals represents another significant step in our ambition to become a leader in full fibre network delivery and expands our presence into the East Midlands and East of England.
"Under Sam's entrepreneurship and guidance, the Opals business has flourished, and we look forward to working with Sam and the Opals management team."
Sam Hodge, managing director and founder of Opals, said: "There are many synergies between the businesses; not only will these allow us to expand our capacity for our customers but crucially accelerate the deployment of fibre in the East Midlands and East of England.
"I believe OCU to be the ideal partner, given they share our vision of providing a responsive, professional, and innovative service to our market leading customer base."
Michael Hughes, Chief Executive Officer of OCU, added: "Today's acquisition of Opals expands our business capabilities and further reinforces our presence in the South and East of England.
"The expertise and experience that Opals brings is a welcome addition to our portfolio and will prove highly complementary to our existing operations and long-term expansion plans in the Telecoms and wider multi-utility sector."
OCU Group, which also owns O'Connor Utilities, was acquired by investment giant Triton Partners last month.