Why social and environmental issues need to be at the heart of all modern businesses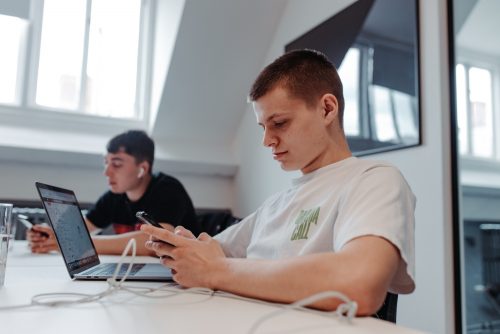 By James Dolton, Head of Sports and Partnerships, Pubity Group
As a publisher with a huge youth audience, we've always been aware we can use our influence and vision for the common good.
We believe if you can make a difference, do it. Taking action can immeasurably improve people's lives and at the extreme end can mean the difference between life and death.
The COVID-19 pandemic helped propel awareness of issues among customers and companies alike that our environment, social relations and brands are intricately related to one another.
This is something that we passionately believe in at Pubity Group. We're finding millennial and Gen-Z audiences are actively pushing brands to do more for the communities they serve, and business leaders need to understand these aspirations.
During the past few years, we've been involved with a number of different charities and fundraising projects around the world.
For example, helping victims of Coronavirus in India, raising $100,000 for the UNHCR to support displaced families from Ukraine, and helping to raise funds and awareness for victims of the wildfires in Australia, to name a few.
However, there is one organisation we partner with on an ongoing basis, charity: water.
Their mission is to bring clean, safe drinking water to every person on the planet and their vision is to reinvent the charity world with the 100% model. Every penny raised is spent on clean water projects in a country low on the UN's Human Development Index.
Plus, they prove every project with GPS coordinates, pins on their website map and share photos of clean water flowing.
Earlier this year we raised £10,000 with them and know it's just the beginning of the work we can do together. Unbelievably, 771 million people across the world are living without access to clean water.
That's about 10 times the population of the UK. We admire charity: water's hope over guilt mentality, they know it's a problem we can fix and we're supporting them on that mission.
This September, we're encouraging streamers of all types; gamers, YouTubers, Vloggers, everyone, to Stream for Clean, charity: water's latest campaign, aiming to bring clean water more than 10,000 people in Zimbabwe.
Interestingly, for every £1 invested into clean water infrastructure, it returns between £4 and £12 in the local economy.
This is because clean water changes everything. It can have an impact not only on people's health, but also helps kids go to school and gives women their time back, creating equality and work opportunities.
It's estimated that across Africa alone, women spend 40 billion hours a year walking for water – water that's generally dirty and making their children sick.
To help charity: water illustrate the sheer hard work spent all day walking for water, we shot a video where our team carried a full Jerry Can of water weighing 20kg around the streets of Manchester.
Most readers of this article will never have picked up an 20kg container of water – but believe me it's very heavy.
We aimed to catch the attention of the public and encouraged people to pick up the Jerry Can and carry it for a few metres. We then explained how women carry similar containers for miles each day just to supply their families with water.
Most people we spoke to couldn't believe women and girls had to lug these very heavy water carriers around day in day out.
It was a great way to raise awareness of how water is so important for us all – and how we take it for granted.
The charity: water partnership highlights how we're able to use our different platforms to create a conversation that can then turn into action. With our social pages we have a duty of responsibility to make sure that we are doing things that will have an impact that is greater than just ourselves and our business.
As Head of Sports at Pubity Group, I'm now working with sports brands that are also focused on issues that help different communities across the world – so watch this space as we'll be reporting on this in the months ahead.
I think it's critical for all of us, individually, as businesses and communities, to explore and understand how we can contribute to the various social challenges that have an impact on all of us – from clean water to climate change to gender inequality.
By doing it everyone can see the value the actions and activism can bring.
At the end of the day, any responsible business leader should be looking far beyond their immediate role and organisation to where they can be helping the greater good.