North West business briefs: Hybrid/B2W Group; AJ Bell; Tiger Trailers; Electricity North West; The Blair Project
Liverpool training providers, HybridTec and B2W Group have secured £1m-worth of 'green bootcamp' funding from the Department for Education to support businesses and job seekers in upskilling in the latest renewable energy technology.
In partnership with the B2W Group, the aim of the programme is to encourage businesses and job seekers to upskill in their respective teams in the newest sustainable technologies, including air source and ground source heat pumps, solar thermal hot water, and underfloor heating.
SP Energy Networks estimates the cost of installing ground source heat pumps is expected to be around £4.8bn, while the number of homes that will install heat pumps by 2040 is estimated to be more than 547,000. As a result of the £1m funding, jobs created by decarbonisation investment is set to be 12,460, providing the Liverpool City Region with a robust energy network infrastructure.
Established in 2005, HybridTec delivers accredited, industry-led training in gas, plumbing, electrical and green energy to build a future workforce. The firm launched its green academy this year, addressing the skills gap within today's tradespeople and preparing a future workforce in line with the Government's mission of reducing carbon emissions by 2030 and reaching net zero by 2050.
Sophie Gilmore, managing director at HybridTec, said: "At HybridTec, it's our mission to help businesses and out of work individuals across the city region to achieve their goals and career aspirations, and this funding will enable us to deliver our programme effectively and efficiently. The heating industry is changing, and engineers will now have the opportunity to upskill and future-proof their businesses thanks to our green bootcamp."
Claire Lee, business development director, at B2W Group, said: "This exciting initiative will provide vital new skills for those looking to access a career and those looking to upskill or re-skill across the renewable energy sector. B2W Group, along with HybridTec, are keen to continue the great work that is being done across Liverpool City Region and see the success as a great opportunity to continue to support the city's green agenda."
::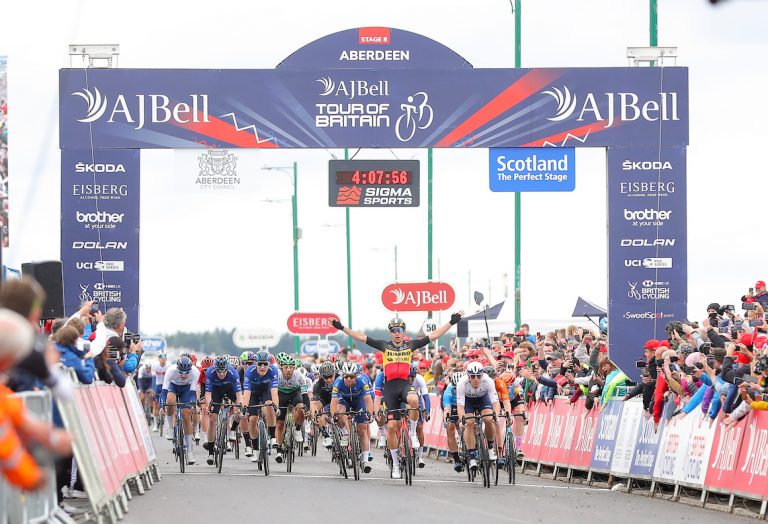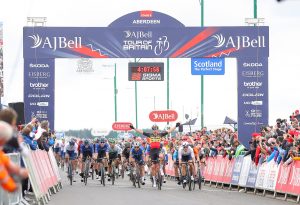 Manchester investment platform, AJ Bell has been confirmed as title partner of the upcoming 2022 AJ Bell Tour of Britain, taking place September 4-11. The company will become the title partner of Britain's biggest and most prestigious cycling race for the second year running, following the event's success in 2021.
This year's AJ Bell Tour of Britain will begin in Aberdeen on Sunday. September 4, and include the first opening day summit finish in modern race history at Glenshee Ski Centre. The climb from Auchallater to the stage finish at Glenshee measures 9.1 kilometres in distance, with the final five kilometres averaging a gradient of 4.8%.
Subsequent stages will see riders tackle routes in the Scottish Borders, North East England, North Yorkshire, Nottinghamshire, Gloucestershire and Dorset.
Spectators are expected to line the streets in their thousands at the free-to-attend event, to catch a glimpse of the 108 world-class athletes from the 18 competing teams, including the likes of INEOS Grenadiers, BORA – hansgrohe, and the Movistar Team, racing through their local towns and cities. All eight stages of the AJ Bell Tour of Britain will also be televised live on ITV4, along with a hour-long daily highlights show for fans of the sport to catch up on the action.
Andy Bell, chief executive at AJ Bell, said: "We're thrilled to be title partner of the AJ Bell Tour of Britain for the second year running. The 2021 event made for some fantastic viewing both for those able to soak up the atmosphere in person and those watching from home. It's great to see so many new locations along the route this year, no doubt inspiring new and existing cycling fans in its path. I look forward to seeing who will take home the AJ Bell Leader's jersey and be crowned the overall winner on the Isle of Wight."
::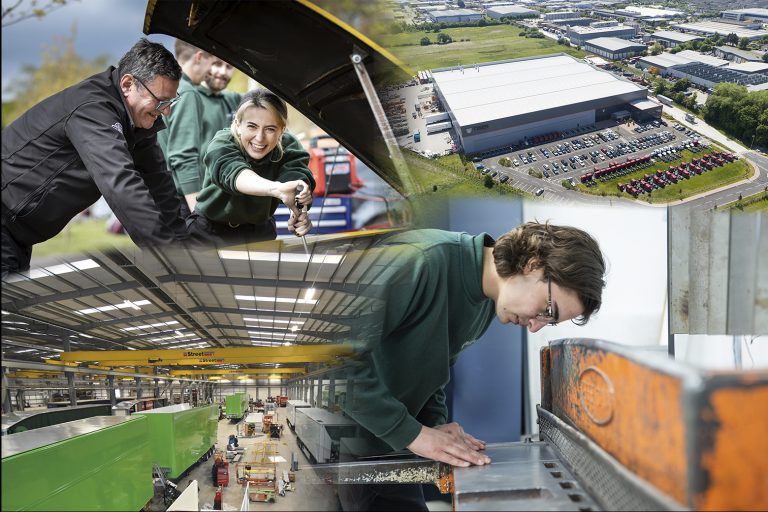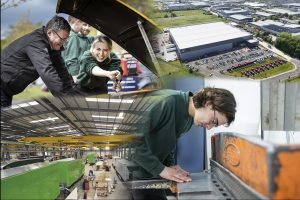 Commercial vehicle manufacturer, Tiger Trailers of Cheshire, has launched and opened applications for a unique new coachbuilding apprenticeship in partnership with Heritage Skills Academy, which offers apprentices the exciting opportunity to gain skills working on classic cars, vans, motorcycles, trucks and other vehicles at Brooklands Museum and Bicester Heritage, sites steeped in automotive history.
The new Heritage Engineering Technician Apprenticeship in Classic Vehicle Coachbuilding combines old-school skills with cutting-edge technology. Working with highly specialist teams, apprentices will be taught about the history and development of materials and vehicle construction, hand skills, design and pattern development while working with composite materials, welding, fabrication including bending, folding, creating jigs and frames, and the removal and replacement of components.
Twelve places on this exclusive and highly specialised apprenticeship are available through Winsford-based Tiger Trailers and the resulting Heritage Engineering Technician (HET) Level 3 Apprenticeship qualification awarded by HSA at the end of the 42-month course is a nationally-recognised certification. Applications, via the Tiger Trailers website, close in early September, with an anticipated course start date of October.
Employment with Tiger Trailers in a skilled role is guaranteed to apprentices graduating from the programme, with the prospect of a long term career with excellent progression opportunities including managerial roles.
Abigail Lee, HR manager at Tiger Trailers, said: "We are extremely proud to be able to offer this unique, exciting and highly specialised new apprenticeship, which gives the next generation of trailer coachbuilders an incomparable opportunity to learn at iconic sites like Bicester Heritage and Brooklands while surrounded by classic vehicles of all sizes, right up to airplanes including Concorde."
::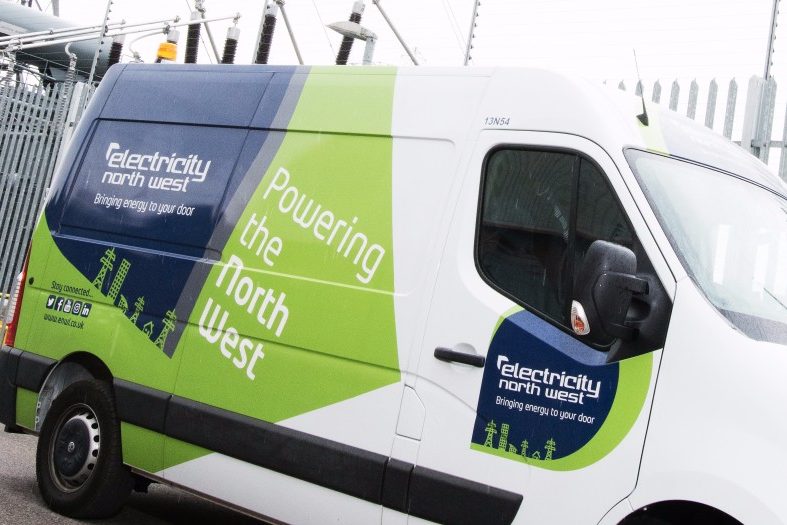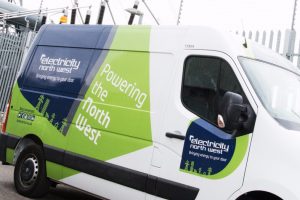 Electricity North West is calling on its stakeholders to help shape the way it procures its flexibility requirements. The Stockport-based power network operator for the North West has recently launched its first Distribution Flexibility Procurement Consultation.
The consultation will give stakeholders a key voice in developing the flexibility markets by seeking feedback on its processes for signposting, procuring, dispatching and settling flexible services to help increase opportunities for participation.
Lois Clark, DSO commercial lead at Electricity North West, said: "We are committed to helping our customers to decarbonise and help the North West to reach net zero carbon, and as flexibility plays a huge part in these plans, we want to ensure we capture our stakeholders' feedback on how we can facilitate this and help to remove any barriers to entry into our flexibility markets.
"Huge progress has been made in the last few years within this space, but with plenty of work still to do, we want to capture your thoughts on how we should shape these markets of the future to best suit everyone's needs."
The consultation is open for eight weeks and closes on Friday, September 3-, 2022. All feedback received will be considered and incorporated where possible into the company's future flexibility tenders. Stakeholders can respond by completing the online form, emailing answers to flexible.contracts@enwl.co.uk or by attending the company's upcoming webinar on Wednesday, September 14, where responses will be collected via live polls.
::
Manchester-based social enterprise, The Blair Project, has doubled its team as it secured more than £350,000 in funding this year to enable the relaunch of its flagship ProtoEV Challenge. The round of appointments includes a marketing and events manager, technical training manager, social media executive, and a project co-ordinator.
The Blair Project engages young people from disadvantaged backgrounds in STEM and the green technology revolution. Relaunching in October, the ProtoEV STEM Challenge, the first of its kind in the UK, gives students hands-on experience of electric vehicle propulsion systems, battery technologies, data analytics, cyber security and more. It does this by training its cohorts on how to retrofit petrol go-karts into electric e-karts.
The aim of the ProtoEV Challenge is to inspire young people from diverse backgrounds to go on to pursue careers in the field of green technology. Through access to practical opportunities to engage with STEM, young people grow their skills, knowledge, and critical thinking.
During the pandemic, The Blair Project was forced to pause the ProtoEV STEM Challenge in the absence of in-person teaching. But it pivoted, launching its EdTech Challenge in which students were tasked with researching, scoping, designing and developing a motorsport STEM EdTech app that uses gamification to engage learners of all ages and abilities. The teams were mentored by mobile technology company, Apadmi, and team representatives from a global motorsport brand.
Nile Henry, founder and CEO of The Blair Project, said: "Our flagship ProtoEV Challenge has already proven to be a hit with participants. This year, we're going bigger than ever, targeting 20 schools and youth groups across the UK to participate, each with a team of around 10 students. These new hires are going to be vital in executing the challenge, from initial promotion to shaping the course itself. We also have ambitious growth targets and are looking to recruit six more in the coming months, filling roles ranging from engineering to marketing."