Medical products firm clinches £900k Middle East contract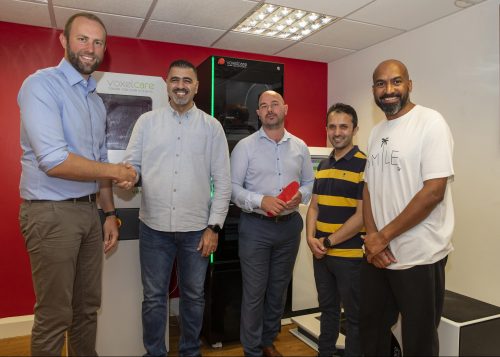 A Liverpool company making and distributing medical materials and technology has won a £900,000 supply contract across the Middle East.
Algeos, based in Speke, specialises in the podiatry, rehabilitation and orthopaedic markets.
Its contract, covering the GCC (Gulf Cooperation Council) region, includes diabetic footwear, orthotic and prosthetic materials, foot orthotics and other consumables that improve patients' lives which will be distributed to local agents, distributors and hospitals across the Middle East.
The firm has been announced as the UK provider of diabetic footwear products to six GCC member states – the United Arab Emirates, Kingdom of Bahrain, Kingdom of Saudi Arabia, Sultanate of Oman, State of Qatar and the State of Kuwait.
The awarding of this GCC contract is a result of Algeos' focus on support, prevention and changing lives, which it not only delivers through its work with the NHS, private practice and hospitals across the UK, but also its national standing in the podiatry, rehabilitation and orthopaedic sector.
Diabetes is a rapidly growing disease that is affecting people worldwide, particularly due to the rise in unhealthy lifestyles and increased risk factor levels.
The Middle East has seen a spike in the occurrence of diabetes and the ulceration of the diabetic foot. Algeos' products can enable diagnosis, prevention and life-saving solutions to prevent diabetic foot ulcers across a number of hospitals in the six GCC states.
The company has also provided training to a number of Saudi Arabian clinicians on a varied range of products.
Managing director, Max Sherridan, said: "It's been a team effort to ensure we were successful and have collaborated with our local partners in the regions to ensure that Algeos' range of products are the preferred choice of clinicians in the Middle East.
"We look forward to supporting our partners and clinicians to ensure patient outcomes are maximised as part of this tender win."
Mustafa Mukbil, business manager at Zimmo Co, said: "The solutions Algeos provides are unlike anything we have ever seen before. We are looking forward to continuing to work with Max and Algeos more in the future."