North West business briefs: Capalex; Russell & Russell; Bach 95; Sedulo Group; Russell Taylor Group; Pilkington UK

A specialist manufacturing business is planning further growth as part of a £500,000 investment. Capalex, which employs more than 50 people in West Cumbria, is further enhancing its manufacturing capacity and capability at its 5,700 sq m site at Cleator Moor.
Having already invested in robotics technology to enhance its capabilities, Capalex is adding more new specialist machinery this month at its site at Leconfield from where it exports around the world, including across Europe, USA, and South-East Asia as well as throughout the UK. A one-stop shop aluminium extrusion manufacturing service Capalex (Capital Aluminium Extrusions Ltd) serves a range of sectors including aerospace, architectural, automotive, aviation, defence, display, electronics, engineering, furniture, leisure, marine, product design, retail, rail and signage.
Its products are found in a diverse range of settings from aircraft seats to rail carriages, high-end audio to hospitals, they are even found in space as part of satellite systems orbiting the earth. All its manufacturing, extrusion, machining, powder coating, heat treatment, assembly, storage, and despatch takes place under one roof at its Leconfield site which takes delivery of the new equipment this month.
Richard Owen, Capalex general manager, said: "This investment and our constant commitment to improve our processes helps us retain our position as a leader in our industry and is good news not just for Capalex but also for Cleator Moor and the wider community.
"The vast majority of people who work at Capalex live in the immediate surrounding area, many have worked with us for a long time and have developed their skills here and helped the company move forward with their proactive, problem solving approach. We have a great team and we are very proud of the way we develop our people."
Once the new equipment arrives Capalex is planning a number of environmental improvements at its site including creating a wild flower meadow.
::
One of Bolton's oldest law firms is celebrating its 135 th anniversary with a move into contemporary new premises.
This month, Russell & Russell leaves the historic Wood Street building in the town centre that has been its home since early last century for the Atria in Spa Road. Around 94 of the 200 staff will be re-located here while others will go to the company's walk-in centre in Newport Street.
The move is the latest in the long history of the company founded by former Bolton MP and Mayor, William Russell, later joined by his brother Walter. Today, as well as Bolton, Russell & Russell has offices in Westhoughton, Farnworth, Horwich, Atherton, Bury, Middleton and Chester.
Managing partner, Judith Bromley, said: "The time was right to move to new and more modern offices with improved facilities and where we can better see and support staff and attend to clients' needs.
"It will be strange to leave these premises after so long but, really, we have outgrown them."
::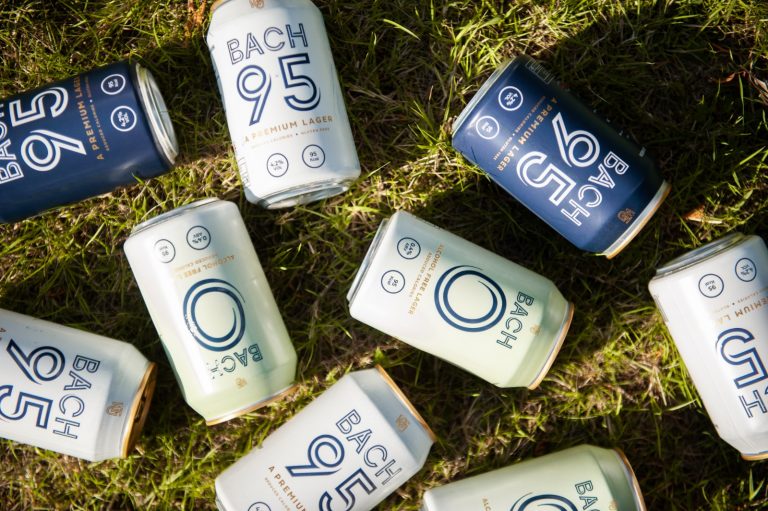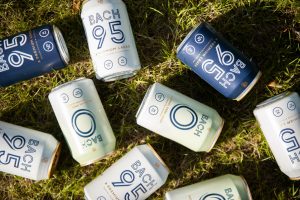 Bach 95, a premium reduced-calorie lager, has officially launched onto the market in a bid to disrupt the low-calorie sector.
Founded by Sale Sharks rugby player Will Cliff, former rugby player Tom Holmes, and former rugby player and sports agent, Jesse Coulson, Bach 95 is a passion project for the trio, as they look to create a unique, great tasting product that all can enjoy. Bach 95 finds its name origins in Sandbach, Cheshire, where both Cliff and Holmes grew up, with the 95 holding a dual meaning as both Cliff's shirt number on the rugby pitch (nine) and Holmes (five), but also the calorie content of each Bach 95 can.
Crafted in Cheshire, Bach 95 is developed by experienced master brewers and beer consultants in the North of England, brewed using a detailed recipe, the highest quality ingredients and experienced brewing techniques to create a top quality product. Suiting all dietary requirements and lifestyles, Bach 95 is a full strength beer with 4.2% ABV, it is also a reduced calorie lager, with just 95 Kcals per can, as well as vegan friendly and gluten-free ingredients.
Having already achieved rapid success in the on-trade, Bach 95 has secured a listing with New World Trading Company, with Bach 95 stocked in The Oast House in Manchester city centre and in The Botanist sites. The New World Trading Company operates some of the country's most exciting brands in the pub and bar market, consisting of The Oast House, The Botanist, The Florist, The Smugglers Cove, The Club House and The Trading House.
Bach 95 has also secured a series of local Cheshire listings including Suburban Green Wilmslow, The Lambing Shed Knutsford and Toast Altrincham, with the aim of expanding across the UK throughout the year. Co-founder, Will Cliff, said: "Bach 95 has been an idea of ours for years, something which started out as a conversation between friends and now has become something which we want to throw everything at because we believe in it so much."
::
Business advisory group, and investment house Sedulo, will offer non-financial services, in the form of professional IT management and support. The new entity, Sedulo IT, is a joint venture with Cheshire-based IT provider, Blue Spot.
Sedulo, with offices in Manchester, London, Leeds and Liverpool, currently employ around 175 staff having recently celebrated its 13th birthday. It offers services in accountancy, taxation, business consultancy, forensic accounting, financial planning and mergers and acquisitions. With the help of the merger with Blue Spot, it will now be able to add services such as business IT, Office 365, hosting, data security and disaster recovery strategies.
Blue Spot was set up in 2003, by founder Guy Brittain, and operates on behalf of its customers nationwide, from its premises in Congleton.
Sedulo Group founder, Paul Cheetham-Karcz, said: "We have 2,000 growing customers, all of whom require IT infrastructure at a basic level. As our clients grow, they need more complex technology and advisory solutions, and Guy and his team are perfect to provide this. Most of our clients are at risk, without the correct security solutions and data backup and recovery plans in place, an area Blue Spot have helped us in, so it is a perfect fit."
Guy Brittain said: "After working with Sedulo for many years we are all very excited to join forces and provide their clients with the friendly, professional IT management and support services which we've provided to our own clients over the past 19 years. It makes perfect sense to partner up with a company who has the same dedication to delivering on customer service as ourselves."
::
Cheshire-based recruiter, Russell Taylor Group, has begun a new initiative to equip its workforce with the skills to strengthen the economy. Now with its own Training Academy, the company is expanding its 'home-grown' talent focus to train, develop and up-skill its recruitment teams, from apprentices just joining the business to existing staff on a route to senior management roles.
Among delegates on the first programme are 10 new trainees recently taken on by the group at its Burton Manor HQ and its Wirral-based subsidiaries Recruit Right and NMS Recruit and Perpetual Partnerships, based in Knutsford.
The intensive course, running from now until November, is being held at Burton Manor and led by Russell Taylor Group's training partner Andy Cain, a recruitment specialist with industry experience spanning more than 25 years. Company chairman, Peter Russell, said: "A workplace strategy of training and developing our own home grown talent to become the white collar workforce of the future has been at the forefront of our operations since business start-up 17 years ago. In this period, we've supported more than 50 apprentices, many of whom have stayed with us to become key players and senior managers.
"However, the new Training Academy has taken our focus to the next level as we plan another ambitious expansion pathway for the business. By further investing in talent and training, we recognise that our people are our most important asset. They belong to the future of our business – as we continue to grow so do they.
"And for employers working with us to recruit labour, it means we can open up greater doors of opportunity to provide them with the right workforce with the right skills to make their businesses flourish."
::
Pilkington UK, part of Japan's NSG Group, has manufactured its 50 millionth square metre of specialist glass at its advanced coating line in St Helens, as the site marks 10 years since production began.
The milestone was passed after the manufacturer ramped up production to meet consistently high demand from building designers and the construction sector over the past year. The volume of glass produced by its OLC1 off-line coater at Cowley Hill in the town is enough to cover 7,000 football pitches. This total includes glass that prevents heat from escaping through windows, such as Pilkington K Glass S, a low-emissivity glass designed to provide the highest Window Energy Rating (WER) performance and Pilkington Optitherm S1 Plus which is helping building designers meet increasingly tougher regulatory requirements for insulation.
The line also manufactures its Pilkington Suncool range of solar control glass that helps to prevent overheating in buildings by limiting the amount of energy transmitted by the sun through glazing. The company expects to see higher demand for solar control glass in the UK as building designers mitigate against the increasing frequency of heatwaves, and work to meet new Part O regulations for overheating in new homes.
OLC1 uses advanced glass coating technology to apply added performance to float glass produced on Pilkington UK's UK5 production line at Greengate, St Helens. UK5 recently achieved three world first trials of hydrogen and biofuel to fire a glass furnace as part of the industry's journey towards decarbonisation.
Neil Syder, managing director at Pilkington UK, said: "Demand for advanced coated glass that helps to deliver better energy performance to buildings is growing as building regulations tighten and developers go above and beyond to meet their own environmental targets. Advanced coated glass is also solving new challenges thanks to R&D breakthroughs, from antimicrobial glass that helps to sanitise healthcare and transport settings, to glass with a special UV pattern that helps to protect wildlife by being visible to birds."