£1.2m investment in new machinery helps manufacturer increase productivity by 30%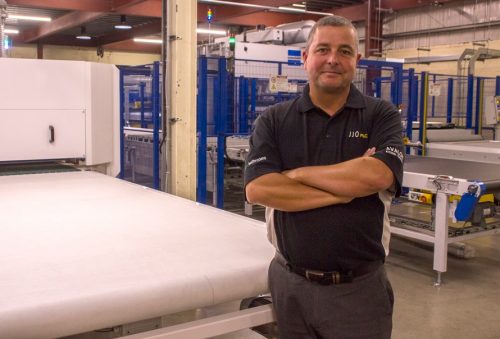 Lancashire-based J and J Ormerod has invested £1.2m in new machinery.
The independent kitchen, bedroom and bathroom manufacturer, which has manufacturing bases in Rossendale, is installing the latest pressing and cutting machinery.
It has been using a Wemhöner press in the production department since 2001, but production director, Bob Myers, said: "With prices rising, especially energy costs, we were aware that newer machinery would be more energy efficient and, unlike the older model that we had, would not keep the presses at an operating temperature all day long.
"As well as having a lower running cost, the newer presses have allowed us to increase production."
The new version of the Wemhöner machinery connects to an automated pressing and trimming line which has a laser temperature control to reduce energy consumption.
Bob said: "Just two weeks after it had been installed, we had increased productivity by 30%."
Staff have welcomed the new equipment as the previous press involved a lot of manual handling, was not as precise to use and when the vinyl had been pressed, they had to manually cut round the wood.
Production manager, Darren Eatough, said: "These new machines are a lot less labour intensive and they have an automated cutting system.
"Staff want to produce quality products and this new machinery ensures that it happens. It has made life a lot easier for everyone."