Rugby League World Cup signs broadcast partners to increase global audience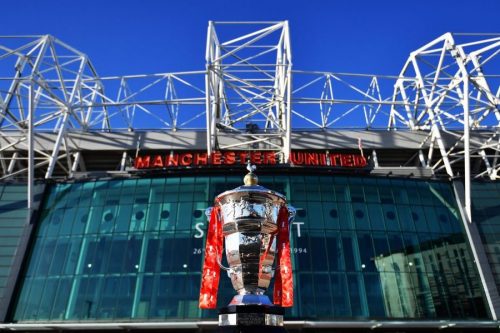 Two new broadcast partners have signed up for Rugby League World Cup 2021 (RLWC2021) which takes place across the North West throughout October and November.
It culminates in Manchester when the city hosts the wheelchair final at Manchester Central on November 18, followed the day after by the men's and women's finals at Old Trafford.
BeIN SPORTS is set to show all the French teams' matches, across the men's, women's and wheelchair tournaments, as well as other key games, including all the men's tournament matches and all matches from the quarter finals onwards, across its platforms. These will be shown in France and across French territories.
The tournament has also confirmed Viaplay as a broadcast partner, meaning matches will be streamed across 10 of Viaplay's markets in Sweden, Norway, Finland, Denmark, Iceland, Poland, the Netherlands, Estonia, Latvia and Lithuania.
In addition, it has been confirmed that VOGO UK will become the official sports services provider for the tournament to provide match officials communications systems, timing systems and the head injury review system for the first time in an international rugby league event.
VOGO UK's comms kit will enable effective communication among match officials across the 61 games, while the timing system will be operated via a specially designed app which enable the timekeepers to manage timing and re-start clocks. The head injury review system will allow doctors to review multiple angles of an incident to inform decision making.
Jon Dutton, RLWC2021 chief executive, said: "It's a big step forward for the RLWC to be broadcast on beIN SPORTS platforms across France, raising awareness of our fantastic sport in France before we hand the baton over to France 2025, while our partnership with Viaplay means we are showcasing rugby league across 10 of their European markets, which is a fantastic opportunity to attract a new audience.
"In addition, I am delighted we have secured VOGO UK as our official sports services provider and I am looking forward to deploying their world class products throughout the tournament."
RLWC2021 will show the re-start clock on the big screens, thanks to VOGO's technology, making each game even more engaging for fans while the head injury review system will have a big role to play in player welfare.
The tournament was postponed in August 2021 after Australia and New Zealand pulled out due to concerns over the coronavirus pandemic.