Marital agreements, divorce and duress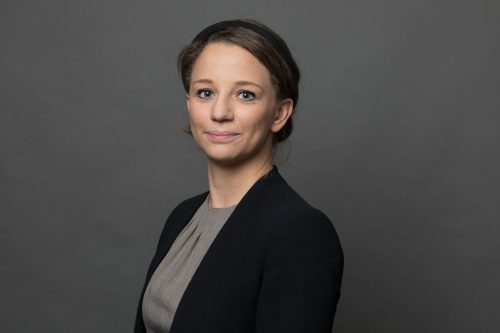 By Alice Rogers, Associate Solicitor, Hall Brown Family Law
The first two decades of the new millennium have brought about substantial change in the make-up and break-up of British families.
During the last 30 years of the 20th century, home life had seemed relatively stable.
Marriage remained the most common way for heterosexual couples to form relationships.
In fact, there were more than 426,000 marriages in 1972, the year before a change in divorce law – the Matrimonial Causes Act of 1973 – came into force.
Even when that legislation claimed its place on the Statute Book, there seemed gradual change at most.
It took the best part of 10 years for its impact to be felt in rising divorce numbers.
However, since 2000, we have seen a number of significant developments in both the family courts and parliament relating to the division of a couple's assets on divorce, civil partnerships and same-sex marriage.
Some would argue that the process of change was topped by the introduction of 'no-fault' divorce in April this year, intended to reduce the potential for friction between separating spouses.
Yet we shouldn't overlook a judgement by the Supreme Court in 2010 which has led to one of the major trends in family law since; namely, the growing popularity of pre-marital contracts or 'prenups' as they're more commonly known.
Whilst the ruling in favour of the German heiress Katrin Radmacher did not make prenups legally binding, it did afford them "decisive weight" in those instances in which they were found to be have been drawn up fairly.
Fairness has long been a key factor in determining the arrangements which should apply to a divorcing couple, so it was perhaps no surprise that the Supreme Court stressed it should be an important consideration when deliberating on the merits of prenups.
Some people, though, have regarded the idea of fairness when it comes to prenups as being solely related to the financial details which they contain.
Nevertheless, the Radmacher decision alluded to one specific element – pressure – which might invalidate the legal weight of a prenup.
It is a point which family lawyers have been particularly reflecting on due to two recent judgements by the courts.
The first involved an attempt to depart from a prenup put in place by a Swiss national working in the City of London and his ex-wife who, at the time of their marriage, was working as a PA at one of the world's leading investment banks.
She maintained that she should be entitled to a greater share of their joint assets rather than the terms set out in the document agreed before their 15-year marriage because she was under "undue pressure" to sign it.
The judge, Mr Justice Peel, agreed that although they were both under some pressure from the husband's father to have a prenup – given his desire to protect the family's considerable wealth – it was not excessive.
In ruling against the wife in late March, he added that the process of negotiating almost every pre- or post-nup, generated "a degree of pressure…Tension and disagreement may ensue".
Mr Justice Peel also drew an important distinction between what might be regarded as more routine pressure and pressure which is "undue" in nature. In doing so, he has arguably ensured that it is an issue to which practitioners who advise on agreements of this type are now even more alive.
That judgement has now been followed by another centred on the circumstances in which a post-nup between a banker and his wife was drafted.
A family court hearing in May was told that the document had been drawn up after the husband – who had been diagnosed with Parkinson's Disease – confessed to adultery.
He signed the post-nup despite one lawyer calculating that it would only leave him with one- fifth of the couple's joint assets.
His Honour Judge Hess decided that "it would be wrong for me to place weight on the Pre-Marital Agreement" and not only because of the financial disadvantage.
In his opinion, the husband's medical condition meant that he was "a vulnerable person…and the wife rather took advantage of that…to gain a substantial financial advantage."
Although both these cases were dependent on their individual details – like every other matter to come before the family court – they highlight how the issue of pressure and the parties' emotional states are very relevant features of discussions about pre- and post-nups and that is likely to remain the case into the future.
That is not just due to the increasing proportion of prenups which have been put in place in the last few years.
The impact of the Radmacher ruling took some time to be reflected in the number of couples having sufficient belief in prenups to have their own.
Given that official figures show that the average length of a marriage in England and Wales is 11.9 years, it's possible that we might not really start to see spouses who have adopted prenups splitting up for a little while.
It may then take slightly longer for those divorces to translate into litigation, when the issues raised by recent cases will be tested in court by husbands and wives with a great range of means – from the many millions scrutinised in the Katrin Radmacher hearing to individuals whose principal joint asset may be the family home.
In fact, it is quite possible that disputes may be more likely when there are fewer assets to divide.
That means lawyers and intended spouses need to take great care when drawing up prenups to ensure that they mitigate the risk of a future challenge as much as is practicably possible.
\
'); } } }); googletag.enableServices(); }); googletag.cmd.push(function() { googletag.display('div-gpt-ad-1455904060045-0'); }); googletag.cmd.push(function() { googletag.display('div-gpt-ad-1455904060045-1'); }); googletag.cmd.push(function() { googletag.display('div-gpt-ad-1455904060045-2'); }); googletag.cmd.push(function() { googletag.display('div-gpt-ad-1455904060045-3'); }); googletag.cmd.push(function() { googletag.display('div-gpt-ad-1455904060045-4'); }); googletag.cmd.push(function() { googletag.display('div-gpt-ad-1455904060045-5'); }); googletag.cmd.push(function() { googletag.display('div-gpt-ad-1455904060045-6'); }); googletag.cmd.push(function() { googletag.display('div-gpt-ad-1455904060045-7'); }); googletag.cmd.push(function() { googletag.display('div-gpt-ad-1455904060045-8'); }); })