City round-up: JD Sports Fashion; LBG Media; Strix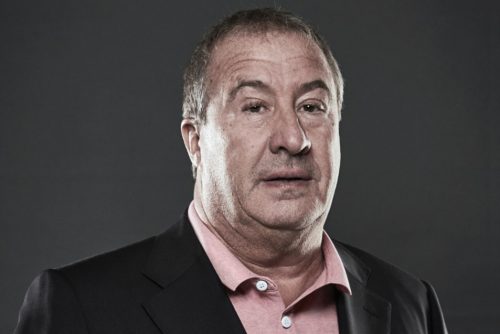 Bury-based sports and athleisurewear retailer, JD Sports Fashion, has reached an agreement with former executive chairman, Peter Cowgill, regarding his departure from the business in May this year.
For the period up until May 25, he has been paid his salary, contractual benefits and will be eligible for any appropriate annual bonus, subject to usual performance conditions, which will be paid on a pro rata basis for the period he remained in full time employment. For the period post May 25, the company will honour his contractual notice period of 12 months.
Separately, the board has reached agreement with Mr Cowgill on two new arrangements which it believes are in the best interests of the business and its shareholders.
The first is a binding set of new and enhanced restrictive covenants for a two-year period, replacing the very limited provisions in Peter's 18 year old contract. These align Peter and the company's commercial interests, prevent him from working for or advising any of the company's competitors, and prevent him from soliciting any of its employees. Peter will receive £3.5m over two years for this valuable restriction.
The second is a consultancy agreement for an expected period of three years for which Peter will be paid £2m phased over the life of the agreement. This agreement ensures that both Andy Higginson (chair) and Régis Schultz (CEO) receive his continuous support and assistance as they transition in their new roles, and more importantly give ongoing access to his unparalleled knowledge and experience in building JD into the successful company that it is today.
The board of JD said it acknowledges the tremendous role that Peter played in leading the team that transformed the business he re-joined in 2004 into one of the world's leading retailers of sports, fashion and outdoor brands. JD's market capitalisation exceeded £12bn and reported headline profit before tax and exceptional items of £947m in the year to January 29, 2022, both of which stand as testimony to his remarkable and successful leadership and contribution.
Group chair, Andy Higginson, said: "I am pleased that we have been able to reach this amicable and constructive way forward with Peter covering the next three years. Peter has hugely valuable experience built over 18 years which we do not want to lose and both Régis and I are delighted to be able to benefit from his considerable talent and advice.
"This caps off what, by any measure, has been a remarkable period of executive leadership by Peter who has been such a core part of the business's incredible success story to date. We are pleased to have settled the terms of his departure and more importantly, to have secured a seamless handover and access to his decades of experience, whilst best protecting our commercial interests.
"Having now separated the roles of chair and CEO, recruited a new CEO who brings a strong international and digital track record, as well as locking in the knowledge and experience of Peter, JD is well positioned for a period of continued commercial outperformance underpinned by strong corporate governance."
Mr Cowgill stepped down from his role on May 25.
He had been head of JD Sports since 2004, leading its IPO to its current position as a FTSE 100 member, but had been criticised by shareholders for the amount of control he had within the business, with his actions leading to a fine from the CMA in February in relation to the retailer's blocked acquisition of Rochdale-based Footasylum.
The company said it had decided to "accelerate the separation of the roles of chair and chief executive", having previously announced plans to change corporate governance structure in July 2021.
::
The Manchester-headquartered group behind LADbible has seen its global audience expand to more than 315 million as revenues also grew eight per cent.
Reporting its interim results for the six months to 30 June 2022, LBG Media, whose titles also include UNILAD, reported revenues of £24.8m.
That's up from £23m for the same period last year.
However, it also reported a pre-tax loss of £1.9m, down from last year's profit of £5.6m.
The group said this was primarily down to investment into its people in H2 2021 to increase content and views across its brands along with increased spend on physical marketing events that did not go ahead in the prior year due to COVID-19 restrictions.
During the period LBG Media announced its global audience grew by 62 million people to more than 315 million, with 35.8bn content views in the period, up 38% on the prior year.
The group also completed a small bolt on acquisition of the Go Animals Facebook pages, with a total of 6.8 million followers, increasing its target audience and bringing a new genre of content to its brand portfolio.
It has also continued to progress plans to launch operations in the US and has begun the recruitment process in New York City, with activity expected to commence in early 2023.
CEO, Solly Solomou, said: "The group has seen solid performance in the first half of the year in what is a challenging macro environment.
"The growth we have achieved in our audience and views is a testament to the hard work of our teams and our ability to adapt creatively to changing market conditions.
"Our partner brands and platforms recognise our differentiated offering and significant engagement with hard to reach audiences and we remain leaders in our field.
"We continue to focus on our growth strategy, excited by the potential of the US market, and assess M&A opportunities that are complementary to our existing offering.
"We remain confident in the long-term prospects for the business and significant growth potential for the future."
::
AIM-listed kettle controls group Strix announced a fall in its interim figures today, but said it remains on track to deliver medium term targets to double the group's revenues.
The Isle of Man-based business achieved turnover of £50.7m, which compares with £54.7m the previous year. Pre-tax profits of £11.6m were down from £13.2m a year ago. Net debt rose from £46m to £61.3m. However, the group has maintained its interim dividend of 2.75p per share.
Strix said it has significant liquidity providing financial flexibility to continue to deploy capital consistent with its allocation of capital priorities and is focused on investing in compelling growth opportunities.
The group is focused on kettle controls, appliances, and water purification and disinfection solutions.
It said it has successfully implemented further product price increases across the full kettle controls range and water categories – the most recent was with effect from May 1, 2022.
In the appliances category, it said there has been some "promising signs of consumer market penetration of product ranges".
Chief executive, Mark Bartlett, said: "Despite the challenging macroeconomic and geopolitical environment, Strix has delivered a robust performance across its three product categories and remains on track to deliver medium term targets to double the group's revenues, primarily through growth in its water and appliances categories.
"The macro headwinds have resulted in a reduction in demand in the kettle control category in the key export markets but offsetting this has been a recent improvement in trading conditions within China which has already started to come through.
"In the appliances category, there has been some promising signs of consumer market penetration of product ranges and in the water category, new distribution and private label contracts have been secured with reputable distributors, retailers and brands.
"The group remains in a strong financial position and, given strength of its cash generation, the board declares an interim dividend that is in line with last year."