£15m pilot scheme to boost innovation across Liverpool City Region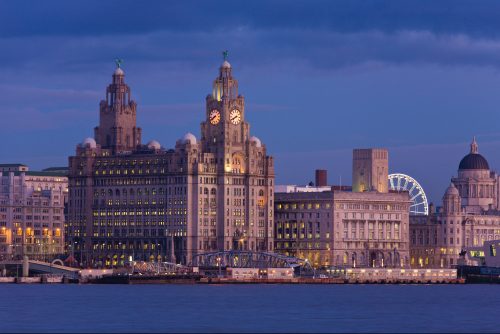 A pilot scheme to boost innovation beyond the South East could see millions of pounds invested into Liverpool City Region.
The region alongside Tees Valley will benefit from the Innovate UK Launchpad pilot programme.
Initially £6m will be made available and this will rise to £15m as the pilot progresses.
Metro Mayor Steve Rotheram said: "Liverpool city region has a proven track record in delivering world-leading innovation. It's no surprise that we've been recognised by Innovate UK as one of the country's hotbeds for investment.
"With some of the brightest minds in advanced manufacturing, infection control, and AI, right on our doorstep – it's safe to say they've come to the right place.
"Locally, we're putting our money where our mouth is too, with plans to invest 5% of GVA into R&D – nearly double the national targets. But it's essential the Government matches our ambition with further funding."
Liverpool City Region Combined Authority, economic development agency Growth Platform, STFC Daresbury Laboratory, and other local stakeholders have been directly involved in developing the Launchpad programme.
Grants starting at £15,000 are available for business-led innovation projects, alongside wrap-around support for growth. Grant funding of up to £1m is available for projects that provide exceptional impact to the cluster of SMEs.
Innovate UK chief executive Indro Mukerjee added: "Innovate UK has been building strong regional partnerships across the UK to support local innovation and commercialisation.
"Today's launch of the Liverpool City Region and Tees Valley Launchpads is an important step and another example of active collaboration with regional partners to deliver growth and productivity through innovation."