McBride slides to annual loss but achieves financial re-set with lenders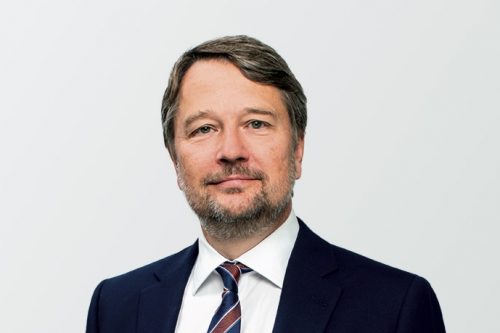 Cleaning products group McBride has tumbled into annual loss after a torrid year of trading.
But it said it has the support of its lenders and market conditions in its current financial year are favourable.
The Manchester-based manufacturer and supplier of private label and contract manufactured products for the domestic household and professional cleaning and hygiene markets, published its annual results for the year to June 30, 2022, this afternoon (September 29).
It was accompanied by a statement outlining an amendment to its financing arrangements.
It confirmed the group's €175m sustainability-linked revolving credit facility (RCF) remains in place to its original maturity date of May 2026. However, there will be no covenant tests until September 2024, other than a liquidity limit which has been reduced to £15m from the £40m in place since the first covenant waiver in December 2021.
As part of this arrangement, the lender group has been granted a security package over assets and investments and there is a modest and progressive step down in the RCF commitment from September 2024. Also, the invoice discounting lines, totalling £83m, have been extended and committed to September 2024.
McBride chief financial officer, Mark Strickland, said: "This reset of our financing agreements is the culmination of detailed reviews of the business prospects by the board, its financial advisors and the lender group, and is an excellent outcome following the very difficult trading period over the past 12 to 18 months."
The results announcement revealed McBride's revenues had fallen almost three per cent, from £682.3m a year ago to £678.3m.
But last year's pre-tax profit of £10.6m has become a £35.7m pre-tax loss this year.
Net debt has also grown, from £118.4m to £164.4m.
Once again, no final dividend is recommended for shareholders.
The group said its losses followed "multiple external challenges" including rampant and significant cost inflation, primarily on raw materials but also supply chain and logistics costs. It said the annualised inflationary impact exceeded £200m in the final quarter.
In response, McBride implemented multiple price increases throughout the year to recover cost inflation, but there is a time lag between cost rises and price recovery.
It also said it is strengthening its market position in the private label sector against a difficult market backdrop last year, both with existing and new customers. There are early signs of its private label share growing as cost of living rises impact consumers.
Service levels are now improving after a difficult period following new leadership and organisation events.
An excellence and transformation agenda is being defined for launch in fiscal year 2023, targeting £50m in benefit over five years
Trading in the current year to date has been in line with expectations, the group said, and at this stage it is maintaining its view that full-year earnings will be in line with its expectations.
Chief executive, Chris Smith, said: "The group has experienced an exceptional set of challenges this last year, with rampant and unpredictable inflation, supply chain disruptions, residual COVID-19 impacts, staff shortages and weak demand levels.
"The McBride team has worked tirelessly at the various mitigations in a very uncertain and difficult environment for the group and its customers.
"As we start the new financial year, our trading performance is improving, market dynamics are favouring private label and, with the support of our lenders, we have a reset funding arrangement to provide a clear runway for the group to pursue its strategic objectives."